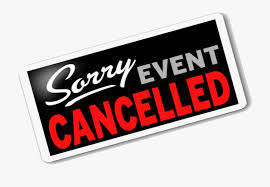 For quite some time, Facebook Group Chat of my batch classmates at Pedro E. Diaz High School has been on and off. Few just want to break the hour by dropping to say hi, some respond and do small chats to tell us that he passed by and visited the group chat.
Last January of this year, I got numerous invitations from them and friends from other sections regarding the Grand Alumni of our batch happening on April 17. Everybody were excited which I got interested in. As described by our section coordinator, it will be fun and most of our friends from other sections will also join. As far as I can recall, it was a repetitive invitation and persuasion. The way it was described to us, I know for sure it was grandiose event. In the conversation, there goes the important announcement, the collection. The joining fee is Php1000/person that comes with a souvenir T-shirt and event fee. We have two (2) point person on handling the collection and placing the payment 1. Margareth Borja-Flores (Reunion Officer – Treasurer) via Landbank and other payment channels or 2. Mavi Tomandao-Evangelista (Reunion Officer – President) via BDO Unibank and other payments channel as well.
Come February, I per-arrange my schedule in April and placed my deposit amounting Php1000 via BDO. I opted for the option of online banking because this was convenient for me. And there it goes, my payment went to Mavi Tomandao-Evangelista via BDO Unibank. The transaction receipt was made on Feb 14, 2020, at 17:22. Here's the proof of my payment made via BDO Unibank online banking.
Fast forward, in the 2nd week of March, Filipino has raised suspicions that community transmission of virus COVID-19, part of the worldwide pandemic of coronavirus disease 2019 caused by severe acute respiratory syndrome coronavirus 2 (SARS-CoV-2) have been underway already. The crisis posed a threat to financial stability and protection to our safety. On March 16, the government officially announced lockdown in Metro Manila and areas of Calabarzon called ECQ (Enhanced Community Quarantine). Under EQC, there will be limited movement on all types of transportation (Land, Sea, and Air), work suspensions, and work from home arrangement, prioritizing essential food and commodity.
The Department of Health (DOH) advised focusing on hand hygiene and social distancing which latter force to impose cancellation of mass gatherings due to the risk of asymptomatic carriage and transmission. The government was saying, "NO PARTY" everywhere. Department of Trade and Industry also issued a memorandum regarding guidelines on making refunds for the payments made for the events. Here's DTI Covid-19 Issuance Memorandum: Memorandum Circular No. 20-30: Guidelines on Refund of Payments Made for Events Affected by the State of Public Health Emergency. The document explained that a refund can be arranged because no event will happen as the mass gathering is not allowed.
Right after the government announced lockdown, batch mates were giving their thoughts if the Grand Alumni will proceed or not. Despite the government warning, Reunion officers were very eager to push the event. I observed how Reunion officers respond to our batchmates' inquiries and not quite impressed.
Last June 13, 2020, 0730, I sent an FB messenger to Mavi asking for a refund amounting Php1000 because the event we wish to have will not happen next month, this year or next year either. To prove that the Grand Alumni event is NOT happening anytime soon, check DOH Covid-19 Tracker, the number of positive cases are increasing.
Let's gather everyone version of TRUTH.
THE ACTIVE REUNION OFFICERS:
In Mavi's reply in FB messenger, she said that refund was still on-hold and the money has not yet turnover by the former Treasurer officer. The former Treasure she is talking about is none other than Margareth Flores. She specified the particular items that need to be turnover to her, T-Shirt, and money as these have to go for proper auditing. The suppliers who have received its downpayment are only waiting for the exact date. Despite the pandemic, your suppliers are still waiting for the date of the event. Right, Mavi? To prove it, here's the screenshot of my conversation to her.
Fortunately, on the same day, June 13, I got to chance to talk to our batch Vice-President, Eugenia Paje. The statement given by Mavi was fully supported by Eugenia. In fact, she merely specified the amount Php80,000 that the Treasurer needs to return. Paje was very very sure of it.

She also mentioned that they even filed a blotter against the former Treasure Margareth Flores at Barangay Alabang which I went to for validation the next day, June 14.
As recorded, it was filed by Eugenia Gabas-Paje and Mavi Tomandao last May 27, 5:00 pm and the Baranggay officer confirmed that no arguments nor confrontations happened. No one from the side of the complainants made follow-ups.
THE QUEST FOR TRUTH
In my analysis, the blotter was intended for recording purposes only not for the intention to clarify things. They kept on saying "sa tamang proseso, tamang tao at tamang opisina". If the "tamang opisina" is referred to Baranggay Hall, why these reunion officers didn't make follow-ups on the complaint? And, Hello! In the first place why Baranggay Alabang. It is not the right place to file your blotter as Margaret Flores is residing in Sta. Rosa, Laguna. According to the law, one has to file a complaint based on the local Baranggay residency of Margaret. My next question here is, Is there an agreed written process on handling refunds? Do you guys have formulated by-laws? Who is the rightful person to do the refund, is the President, Vice-President, Auditor or the Treasurer?
As days have gone by, I found out that few batch mates were given a chance to have their refunds without unhealthy arguments. These fortunate batch mates got their refunds because they made their payment deposits with Margareth. Oh, we are so unlucky as we made our payment with Mavi, so so bad.
As I continued my quest, I no longer looking for my Php1000 but for truth. I asked Margareth myself on what Eugenia told me about the amount of Php80,000. Margareth confidently replied that she was able to return the reunion event T-shirt and funds but not Php80,000. She recalled that she was able to return it the morning of May 27 at 9 am. She ended our conversation that she has zero on hand.
The missing piece here is the list of suppliers which according to Mavi is confidential and cannot be disclosed. I am curious who are they. Reply to the comment if you know, so I can validate myself.
DISCLAIMER:
This is not a paid blog post like what the ANTI-REFUND is claiming. The people who hate refunds are the ones who didn't pay Php1000 for the reunion fee. Don't me!