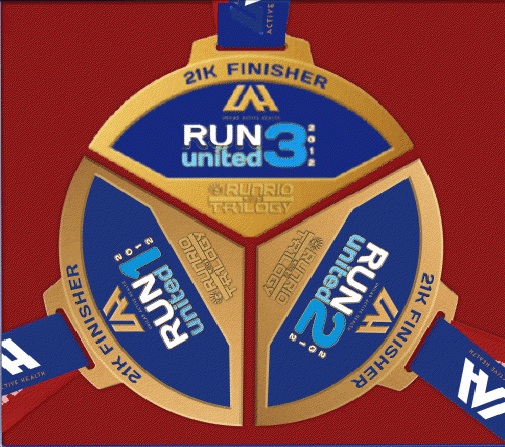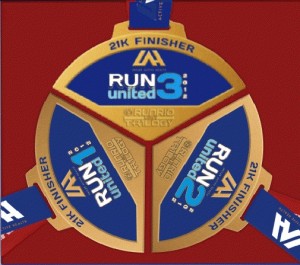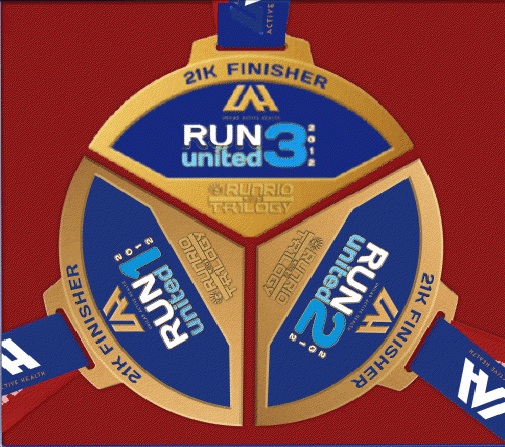 Are you ready to volt in 🙂 your medals? The last leg of Run United is now here to connect the last piece of your medal on September 16, 2012.
This Unilab ActiveHealth run event will more exciting and challenging for runners as it features "Afroman Distance" or the 32K category. According Alex Panlilo, Head of Unilab Active Health (ULAH) "The 32k Afroman Distance in RU3 can be a preparatory race for the full 42.195km category in the upcoming 1st ever Run United Philippine Marathon slated on October 28." Of course, on top of the other race categories: the Ceelin 500m dash, 3k, 5k, 10k, and 21k 🙂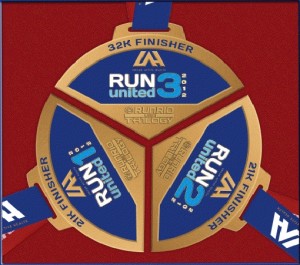 The 32K runners will have a gun start at Bonifacio Global City (BGC) starting at 3am, an hour ahead of the 21k runners. They will be led from BGC to take their first 10k in University Parkway area, then move up to Kalayaan Flyover. Then, they will go all the way down to Buendia, take left at Roxas Boulevard, turnaround taking the roads of Vicente Sotto, Diosdado Macapagal and on to EDSA before finally turning left at Seaside Boulevard for the finish at the Mall of Asia (MOA).
The 21k will have an earlier gun start at 4am compared to Run United 2's 430am. They will have the same route as the 32k runners, but instead of going to EDSA they will turn right after Macapagal Avenue, turning right at Seaside Boulevard and then all the way to the finish line in MOA.
Here are the details on how to join: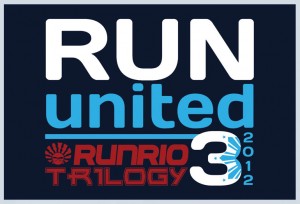 REGISTRATION:
Online Registration: August 6 to September 2, 2012
In-Store Registration: August 13 to September 9, 2012
RIOVANA
BGC – 28th Street corner 9th Ave., Bonifacio Global City – Monday to Sunday from 12NN to 9PM
KATIPUNAN – 3rd Floor Regis Center, Katipunan, QC (infront of ADMU) – Tuesday to Sunday, 10AM to 8PM
TOBY'S
SM Mall of Asia – Monday to Sunday, 12PM to 8PM
Trinoma – Monday to Sunday, 12PM to 8PM
Category, Assembly and Gun Time
500m / 0600 / 0700 / 500m Map
3K / 0430 / 0600 / 3K Map
5K / 0430 / 0545 / 5K Map
10K / 0430 / 0530 / 10K Map
21K / 0330 / 0400 / 21K Map
32K / 0230 / 0300 / 32K Map
What's new!
Grab these additional items at Run United 3.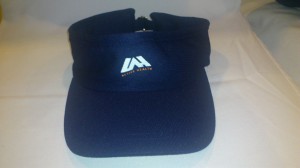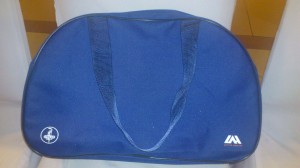 For more details, please visit http://runrio.com or http://unilabactivehealth.com