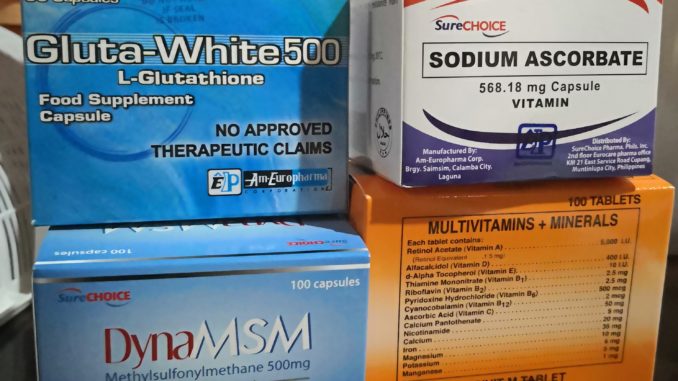 Last June, Ritchie Villanueva, a good friend of mine whom I knew for a long time would like to share his products to me and told me to review his products with all honesty. These products are all food supplements, to name them, these are DynaMSM, Gluta-White 500, Eurovit and Vitamin (Sodium Ascorbate), total of 4 products. Among the food supplements that SureChoice presented to me, I first tried the DynaMSM food supplement.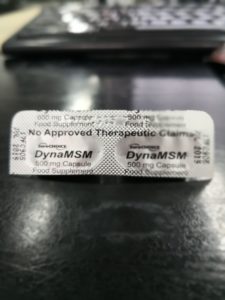 To give you a brief profile of DynaMSM, this food supplement aids on health and aging. It has an organic Sulfur compound, a nutrients for the creation and regeneration of the body's tissue. It provides nutritional support to keep joins and connective tissues healthy and muscles at optimal strength. This nutrient is vital in the formation of keratin, collagen and elastin – which give flexibility, tone and strength to muscles, bones, tendons and joints, skin, hair and nails.
I had this dream to have long nails so for the very first time, so last June I tried having acrylics on my nails. To give you a quickie details, it took 2.5 hours to finish the fake nails. I was surprised with the results. Just one word… superb. Grabe! ang ganda.
But few days after, acrylics on my real nails peeled off maybe because I don't get used to it. Nails loose one by one and I don't know why. It also almost hurt the skin of my nails specially when I opened a can using ring pull opener.
After taking DynaMSM, I noticed the improvement on my nails which was damaged after acrylics. My nails regenerated after a week or 2. I am glad it helped me.
Price: Php8.50/capsule
—
SureCHOICE Pharma Phils., Inc. is a Pharmaceutical Sales and Marketing Company specializing in the promotion and distribution of innovative, quality, and affordable medicines to key prescription sources, hospitals, clinics and leading drugstores. The company also offers marketing, ethical detailing, and distribution services to multinational companies who would like to penetrate the Philippine Pharmaceutical Market.
Incorporated and established in September 2006, under the AM-Europharma Group of Companies, SureCHOICE Pharma Phils., Inc. was commissioned to officially market and build brands of its mother company, AM-Europharma Corporation. It started out with small group of medical representatives to promote products to target doctors in Metro Manila. And with its saturation strategy, SureCHOICE has now reached nearby provincial areas and has grown to 28 head-strong personnel generating multi-million peso sales with key brands namely: Eurivit-M, Foralivit, Gluta-White, IQ Plus, Anemifer, REEVIVE and SureCHOICE Unibranded Medicines. Envisioned to be a major player in the Branded and Uni-branded pharmaceutical industry nationwide, there are now 10 readily available products under the SureCHOICE brand in the market. SureCHOICE never ceases to develop ingenious products to make sure that all Filipinos will have a better access to quality and more affordable medicines.
SureCHOICE's success is attributed to the SureCHOICE Team which consists of diverse professionals bonded by a set of strong company values that emphasize integrity, innovation and social responsibility. With all the employees working together as a single team, the company strives to become a leader in promoting pharmaceutical and healthcare products and will continue to launch products that meet market's needs and develop its business model to better serve its partners and customers nationwide. Source: SureChoice Pharma