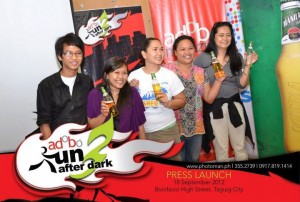 Last September 18, I attended the very cool launch party of adobo Run After Dark 3 at R.O.X in BGC. Just like the previous year's launch, it was GREAT and FUN.
Janelle Barretto-Squires, Vice President & Chief Operating Officer of adobo Magazine told us that there are more to expect in adobo Run After Dark 3 on October 20 at SM Mall of Asia ground like live music, fireworks, over flowing beers and celebrities' version of adobo.
Princess Galura of Event King is the event organizer this year. Event King organized the popular and successful running events such as Condura Skyway Marathlon, NatGeo Run, and Alaska's Iron man.
I listened to the public if they are excited as I am.
Adobo Run After Dark 3
People are excited about Adobo Magazine's trademark Halloween theme night run on October 20
Storified by Jenny Arce · Thu, Sep 20 2012 19:35:09
adobo Run After Dark returns http://fb.me/OCVNDwMBAdobo Magazine
@janblando practicing for adobo run noh? hahaDon Velasco
Haha, oo nga no? Next time w/ costume naman! RT @flyingdonv: @janblando practicing for adobo run noh? hahaJan Blando
Men's Health Urbanathlon, Brave Mudders, NB Power Run, Adobo Run =) @twixch0c0: hi sir rov, is there another run that u're joining again :)Rovilson Fernandez
Adobo AdBoard Night Run October 20 SM Mall of Asia 5k/10k/15k sali tayo! @elledeala @wijofema @basiliomariannenednared
"Kakain ng adobo habang tumatakbo?" – @devilishism (re: @adobomagazine 's run after dark) http://pic.twitter.com/G8YqMK8EChe Sasoy
Chicken adobo test run http://instagr.am/p/Ps9RAGSN3O/Oscar Pineda
@michyydo join ba kayo nila alina and ghie sa adobo run? Parang I like. 🙂 do they have twitter accts too?Mafita
@thedreamnest lol! I'm about to message u! No more Vietnamese coffee at night next time unless we r joining adobo run! Lol!Jana Victoria
@JanaVictoria hahaha agree! i think its perfect for adobo run. game!Dennis H™
Sharing some photos taken during the launch party.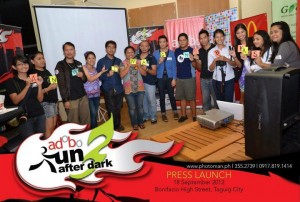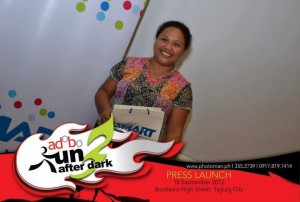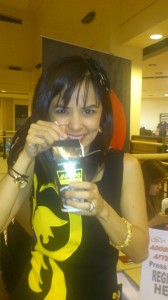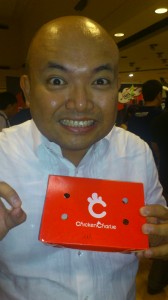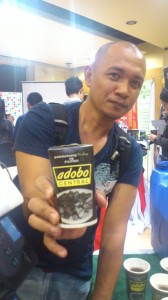 That's all folks!