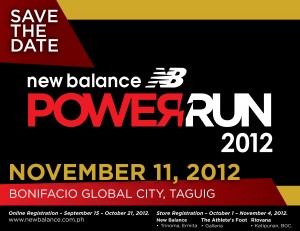 Please save the date now!!!! as in now na!
New Balance invites runners to join the "New Balance Power Run 2012" on November 11, 2012 that is happening at BGC, Taguig City.
Online Registration: September 15 – October 21, 2012
Store Registration: October 1 – November 4, 2012
Check their website at www.newbalance.com.ph
Details to be posted soon.