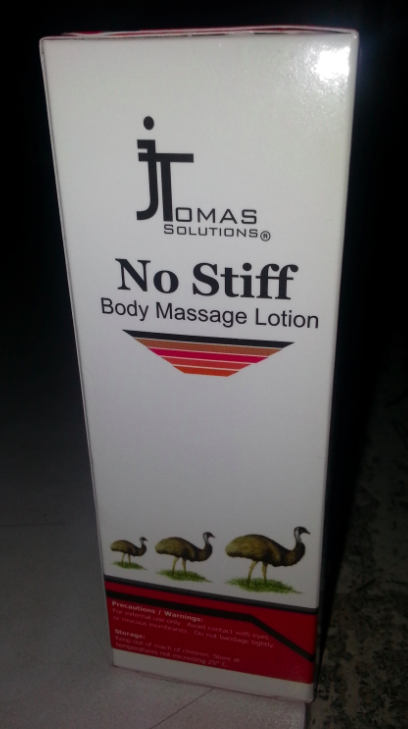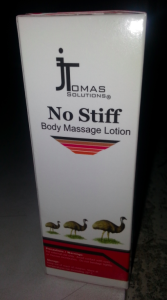 10K run at Rebisco Run held last April 7 took a toll in my aching body and on Monday, this pain put me on uneasiness while working.
An incident here at work adds uneasiness to me. Some people just really over react to small things, (so pain in the neck, literally) that they don't realize that solutions are just within their reach…or worse, nothing has to be solve at all since that there is no problem. These people makes me boil.
Last night I realized, that my good friend Joy Laureola from JTomas Body Solutions, gave me a bottle of this No Stiff Body Massage Lotion. I applied immediately to my aching lower back and legs. The smell of the menthol and eucalyptus combined instantly gave that fresh relief in the air. And effect on my muscles were really cooling. It was an immediate soothing relief for my aching parts but the effect was really long lasting. I fell asleep still feeling the cooling and relaxing lotion against my muscles. The morning i woke up, I was feeling a lot better and ready to take on another run. Unexpectedly, it gave that soft feel on my skin, that I believe it was the emu oil content of the product.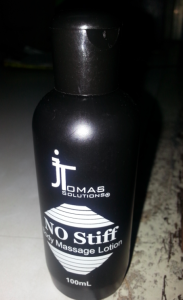 Now, I just wish I can apply these NO Stiff massage lotion to those over reacting people at work . So they can be relaxed, cool and have that smooth feeling afterwards!