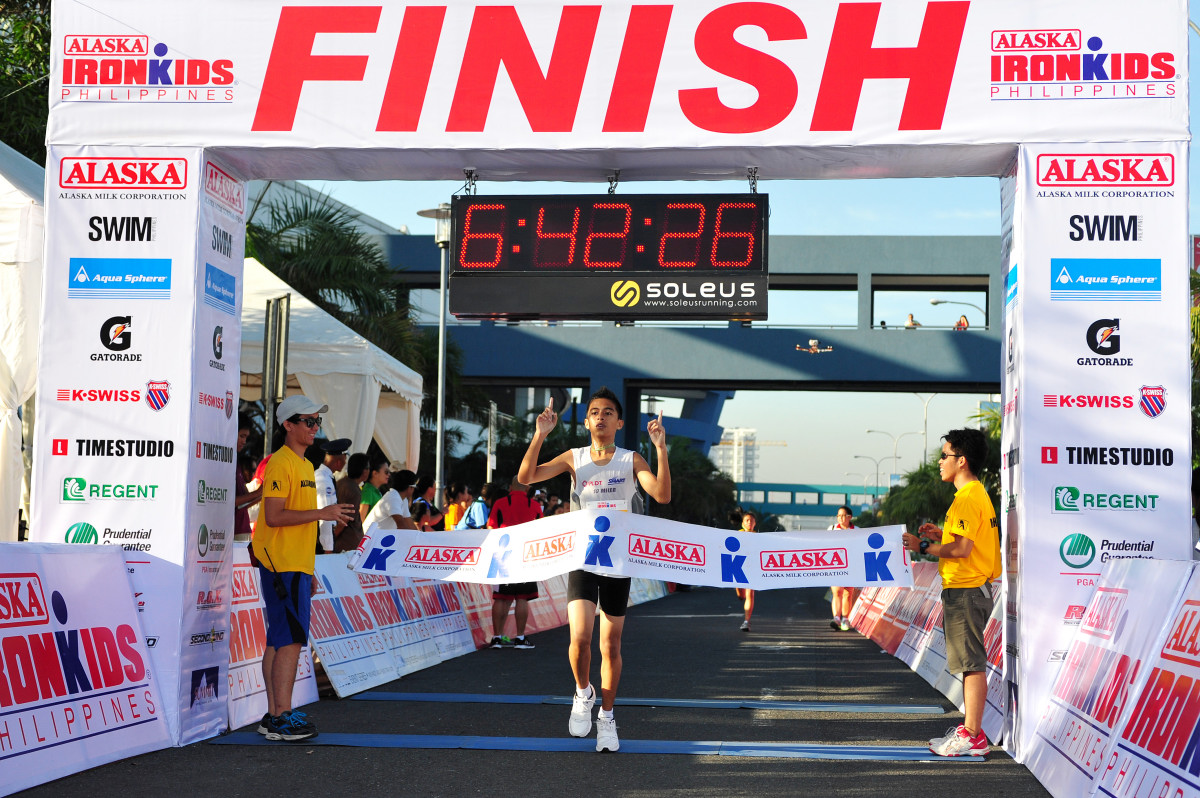 It was great to see kids having spirits up high at Alaska Ironkids Run Race held at SM Mall of Asia Complex last June 1 in celebration of World Milk Day in the Philippines. I can imagine how these proud parents taught them habits of discipline and motivation while enjoying their childhood. No one can tell, maybe one of these children could be Philippines' next triathlon champ.
Konting chika naman. I get to chitchat with JD Hizon (6 years old) from Team Hizon, who place 2nd in Team Relay category. JD is the son of my good friend Marge and Jeff Hizon who are into extreme sports like duathlon and offroad cycling of Team EXO (Team Executive Offroad Cycling Association). According to the proud mother and father, it was his first run so JD prepared one month training for the run race and had his extreme practice two weeks before said event. JD already participated in mountain biking race and swimming. Astig talaga!
Sharing some photos from Alaska Ironkids Run Race.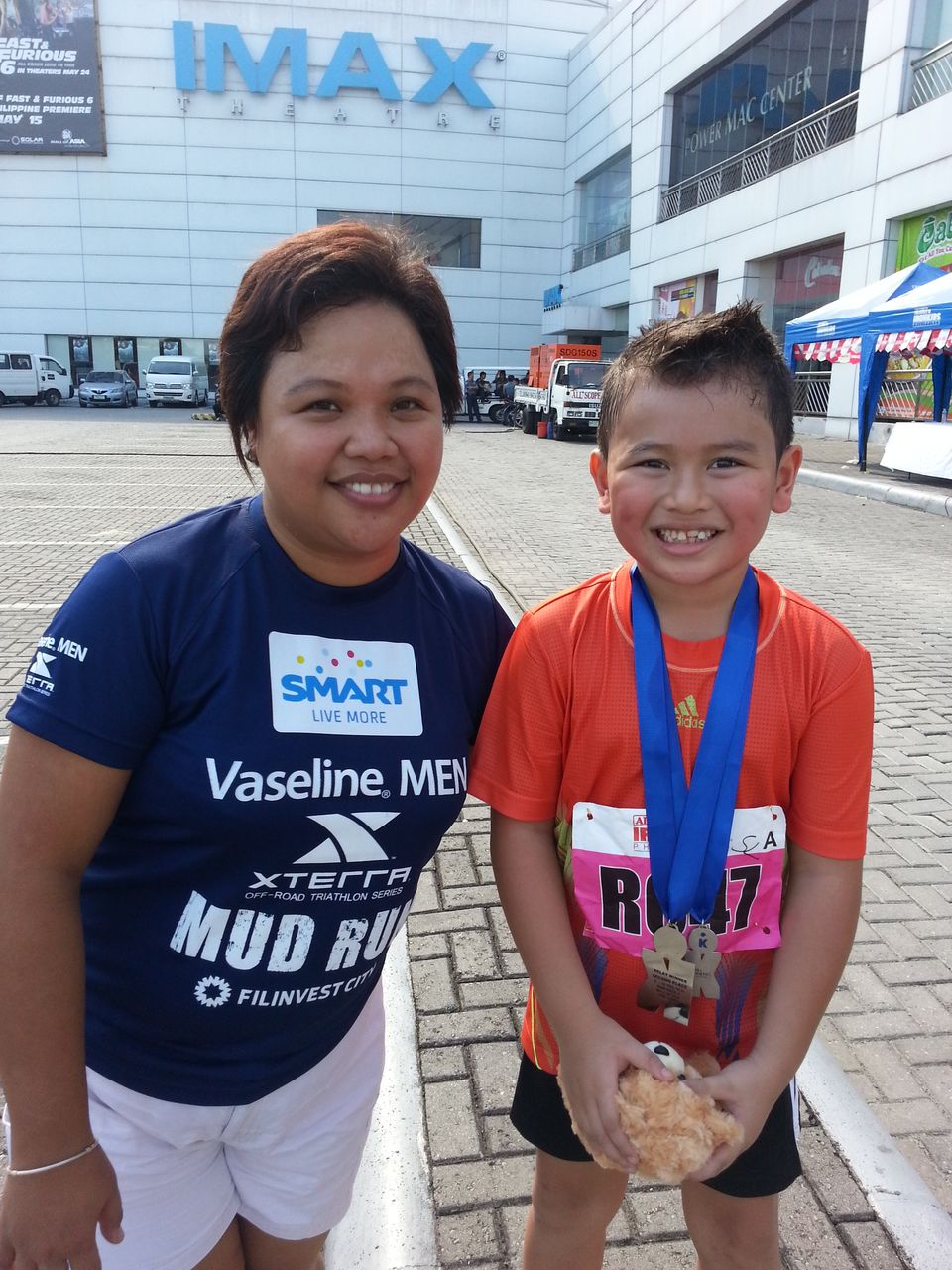 WINNERS:
| Rank (1 Kilometer Category) | Girl | Boy |
| --- | --- | --- |
| 1st | Athena Shanessa Chang & Justicia Mariearl Tan | Glendwyn Giles Maniscotes |
| 2nd | Mariane Marie Guevarra | Matthew Thomas Alumbres |
| 3rd | Denisse Andreah Bernabe | Umi Martin Abelarde |
| Rank (1.5 Kilometer Category) | Girl | Boy |
| --- | --- | --- |
| 1st | Tara Borlain | Juris Aaron Tan |
| 2nd | Everly Jane Macalalad | Fernando Diaz |
| 3rd | Angelina Powell | Joaquin Tyson Ogsimer |
| Rank (2 Kilometers Category) | Girl | Boy |
| --- | --- | --- |
| 1st | Lauren Justine Plaza | Eryake Mengorio |
| 2nd | Una Janus Sibayan | Brent Valelo |
| 3rd | Nicole Danielle Eijansantos | Bambam Manglicmot |
| Rank (3 Kilometers Category) | Girl | Boy |
| --- | --- | --- |
| 1st | Lovely Rica Moreno | Carlos Gabriel Cano |
| 2nd | Maria Margarita Delos Reyes | Julius Alfred Constantino |
| 3rd | Angelee Pelaez | John Aldous Bayola |
| Rank (6 – 10 Y/O Relay Category) | Name |
| --- | --- |
| 1st Place | Dale Valelo |
| | Samantha Nalo |
| | Juris Aaron Earl Tan |
| 2nd Place | Vicente Patrick Hizon |
| | Paul Andrei Hizon |
| | Jeffrey Dean Hizon Jr. |
| 3rd Place | Aidan Antoni Bragais |
| | Toni Kirstyn Bragais |
| Rank (11 - 14 Y/O Relay Category) | Name |
| --- | --- |
| 1st Place | Brent Valelo |
| | Jose Bernard Sarmiento |
| | Nathan Nalo |




Complete Race Results:
1km
1.5km
2km
3km
3x1km Relay (6-10 yo)
3x1km Relay (11-14 yo)
For more information, log on to www.ironkidsphil.com or at www.alaskamilk.com