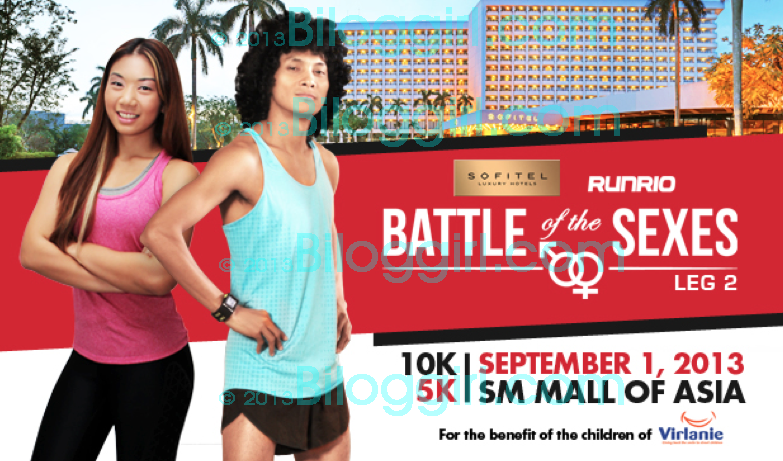 Who's better the men or the women? On September 1, 2013 we will know who will stand out among the runner as they compete on the 2nd Leg of Sofitel Battle of Sexes at SM Mall of Asia Grounds.
Race Mechanics:
For the 10km category, the women will be given a 7-minute head start before the men
For the 5km category, the head start for women is 3 minutes
Only one gender will be the CHAMPION per distance
Age Categories:
16 and below
17 – 24
25 – 29
30 – 34
35 – 39
40 – 44
45 – 49
50 – 54
55 – 59
60 & above

Registration Dates:
ONLINE (via www.runrio.com) June 17 – August 11
IN-STORE
July 16 – August 25
*First 140 repeat registrants from Leg 1 get a Nike+ Sport Kit
Registration Sites:
Riovana BGC
28th St. cor. 9th Ave., Bonifacio
Global City, Taguig City
Mon-Sun: 12nn to 8pm
Riovana Ka_punan
3rd floor Regis Bldg. Katipunan,
Quezon City. Across Ateneo,
beside KFC.
Mon-Sun: 12nn to 8pm
Toby's SM North – The Block
Mon-Sun, 12nn to 8pm
Maps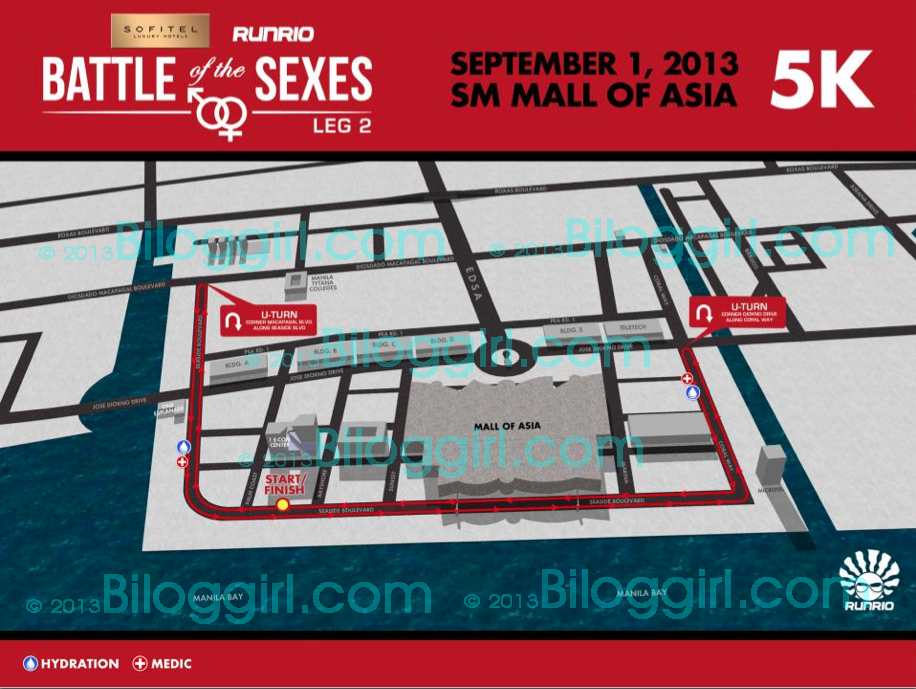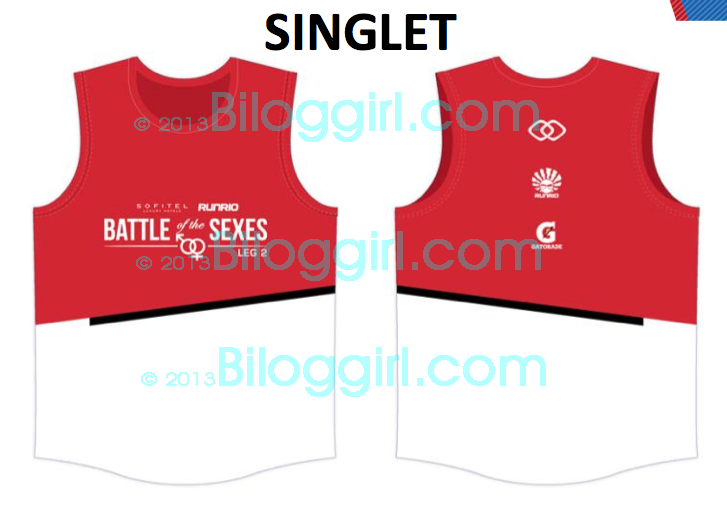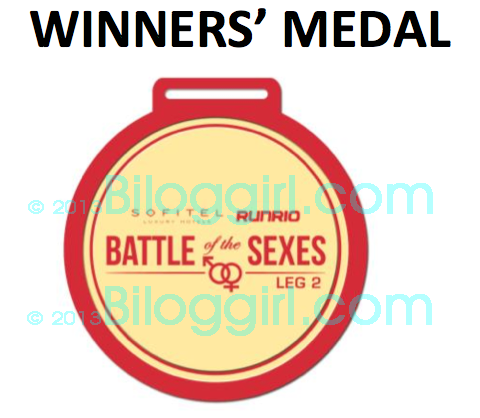 During the 1st Leg of Battle of the Sexes last March, Sofitel and Runrio have once again partnered to raise funds for the children of Virlanie.