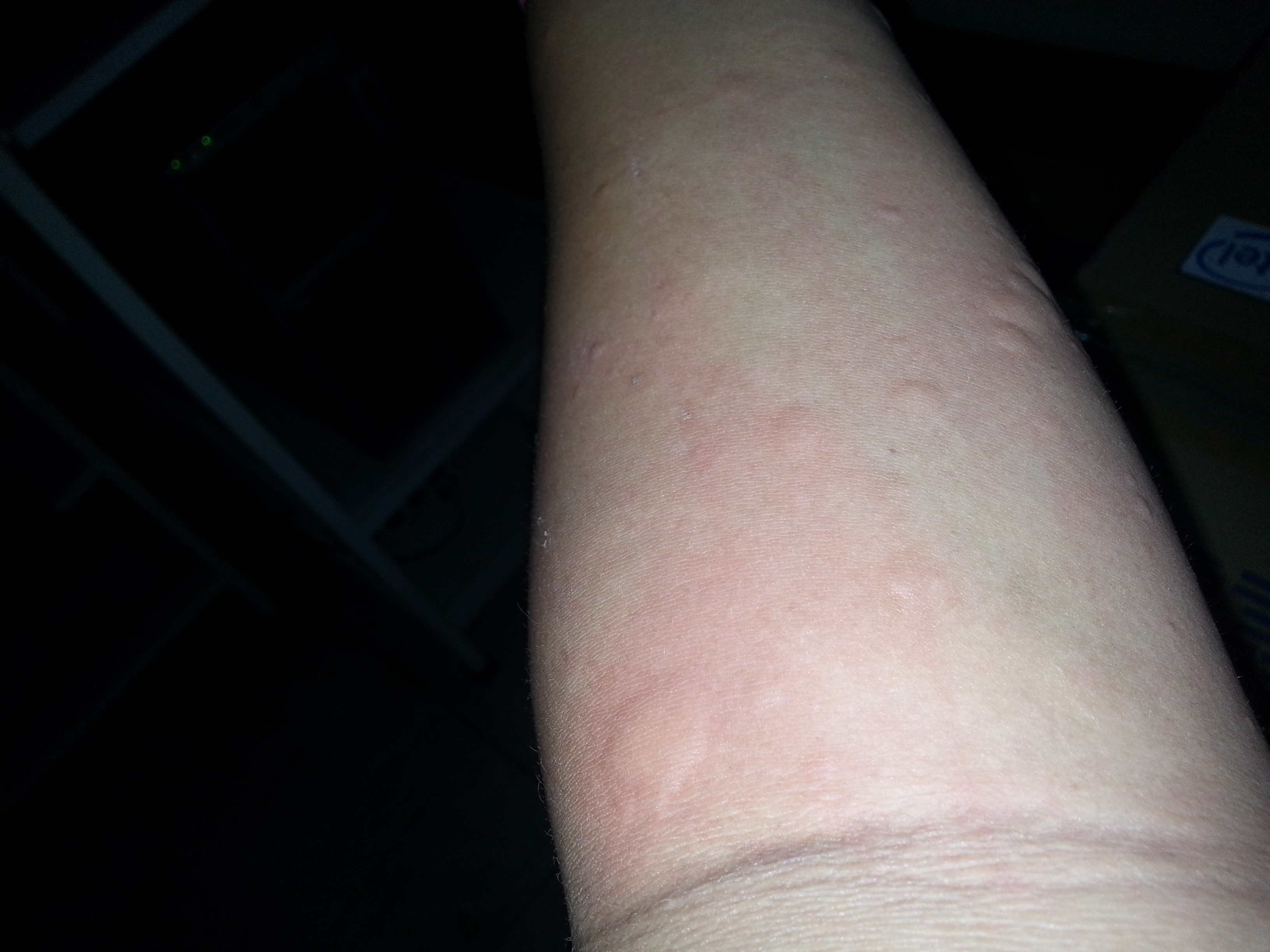 Before June has reached its month end, I experienced an irritating feeling thinking that I was only bitten off by a mosquito. I got a little over of an inch small bumps on my arms, neck, scalp, breast and legs…As in ALL OVER MY GORGEOUS…BEAUTIFUL…ALLURING…BODY! PAK! Worse case, this little bumps formed together and created larger bumps.
It so affected my confidence. AKO NA 'TO. Walang confidence??? I lessen personal meetings, parties and other social activities. Then it left a certain anxious feeling when it attacks. It was hard and really nerve wrecking! I know when and where it is going to start in my body. I could even point where the exact location of my bumps. I was very scared. I was afraid of waking up that these bumps would spread all over my body and face. I even had countless sleepless nights. The itchiness became worse as days, weeks and months passed. Kalowka, ano ako, magiging aswang?
I don't have fear of seeing a Doctor but fear of losing all my savings to spend for hospital bill. I saved it for my retirement since the company I work for does not have Retirement Plan and added to my stress was, we don't have Health Plan in case something happened or I will be admitted to the hospital. My salary was not enough to support medical needs. I was sickly worried. I don't want to put my Mom too much worries about my sickness since, I have to resolve where this itchiness came from. Perhaps, I don't have any choice but to spend all my savings and look for a cure.
I asked Dr. Google using these keywords "mosquito bite like rashes" and "mosquito bike like bumps." According to my collected research, possible cause were from bathing bar soap, fabric condition and bugs from bed sheet. I changed everything there were times, I didn't sleep in my room and at home to validate all my research. Nothing changed, I still have bumps everyday. My research told me that I possibly have Chronic Urticaria. So I prayed, that nothing is too serious about that. Anlalim kaya ng Chronic Urticaria… Lord, I hope it sure is nothing serious.
After all the prayers and realization, last July, I approached a dermatologist who happened to be a good friend of mine and asked for little help about my condition. He said that I don't have to worry, I just have a mild UTI. I was confused…that mild UTI can cause skin rashes???
He gave me meds to attend with my rashes. And it did help me for a while, but it didn't really clear up. I was going desperate with coming up with the solutions with this allergy or whatever it is.
I recorded all my food intake, I immediately change my eating lifestyle overnight as if the next day, I didn't eat animal meat except for fishes with scales, all natural, fresh fruits and veggies.
So came August, an officemate was pushing with a product, USANA. So I was not able to really give an "eff". She was saying kesho, those supplements help her with her sleeping habits, her diet and all. And she even mentioned, that her Tita, who was diagnosed with cysts on her ovary, after taking these "Essentials" healed in just two months!
So I was intrigued about this somewhat miracle product. I talked to her and she discussed with me, the many benefits of these USANA Essentials.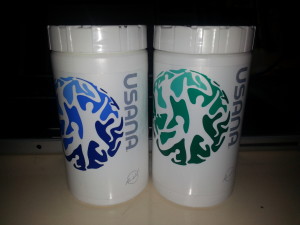 So after a few days of taking these USANA Essentials. Indeed, EPEK NA EPEK! My prayers are answered!
I wanted to create a list for some of the benefits while taking the Essentials in just 7 days (lakas maka-Pond's!)
1. I had better sleep
2. I had better bowel movement
3. Sabi ng officemate ko, my skin is kinda glowing (lakas maka Pond's na naman)
4. I had less cravings on food, feeling filled up always.
5. My hair is shinier (hindi ito Pantene)
6. and then, in the few weeks to come…. My menstruation cycle is now regular
7. I lost a few pounds na.
8. I dont get easily tired. Always recharged ang feeling!
9. And few weeks more… finally, my rashes are gone!
When these effects came, I had a deeper realization. My worries for myself are gone. I had also uplifted my family members, if any, of the burden that it may entail while I have these sickness. Hindi na nila ako poproblemahin. Bongga! Also, it made me realize, that my family members as well, can have the same benefits that I had, and take these supplements. Mas bongga!
Now its more than a month already of me taking these USANA Essentials.
Not for anything else, I am really pushing that everyone…as in everyone should try these miracle supplements!
Not just it helped me with my skin problems…but also with all the anxiety that came with my problems.
As they say, prevention is better than cure…I agree, but a certain peace of mind is brought, when you know that there is something or someone that you can count on in each of your problem.
I am static that these humble supplements were able to give me not just a solution but a security blanket for my health, as well as my for family.
As I had said earlier, my company has no health plan or whatsoever….so this has been a preventive measure already…another answered prayer!
SO PUSH FOR USANA! PUSH TEAM CNRG.
For product information, you may visit my USANA online shop at http://biloggirl.usana.com
Disclaimer: This is not a paid advertisement. This post is based on personal experience of Jenny Arce, author does not represent USANA Philippines.