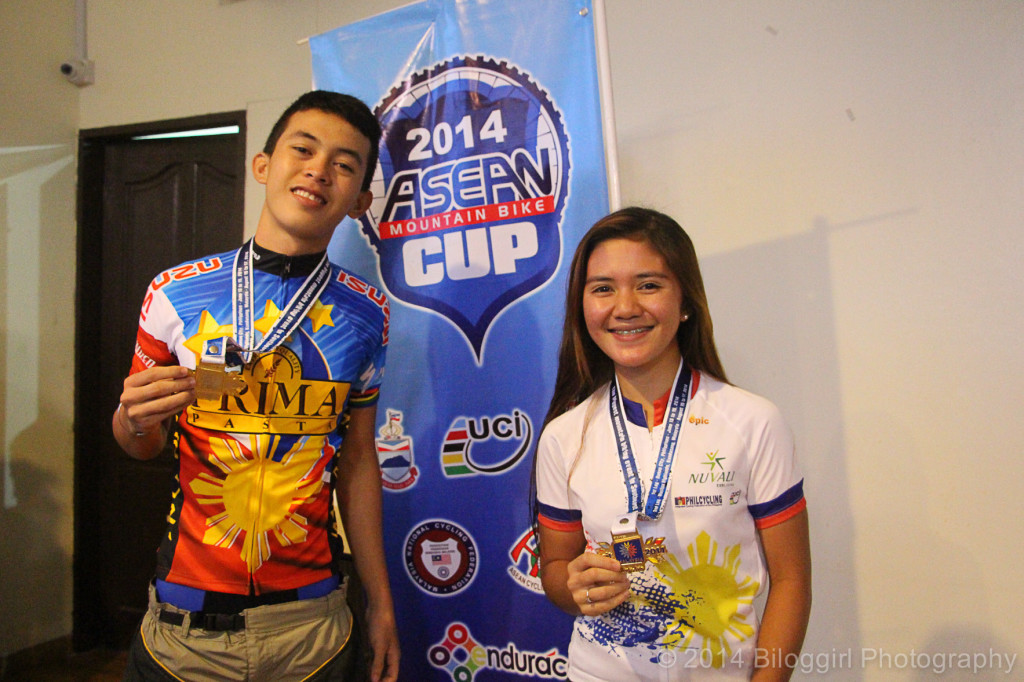 These two young XCO riders, Ariana Dormitorio and Jake Aldrin Rivera have been called as the unbeatable riders of ASEAN Mountain Bike Cup 2014 by International Commissaires. Both riders showed continuos strength from Series 1 (Philippines) and 2 (Malaysia) as they placed 1st in their respective categories, Women Junior and Men Junior again. Our gold medalist brought pride not only in mountain biking community but in Philippines as well.
Our two young riders gave their best until both have reached the finish line. We are very very proud of you!
Sharing few photos taken at XCO race track.
It was muddy and downpour all afternoon at XCO race course. Heavy rains had made the trail slippery and very sticky but it didn't break the spirit of our delegates.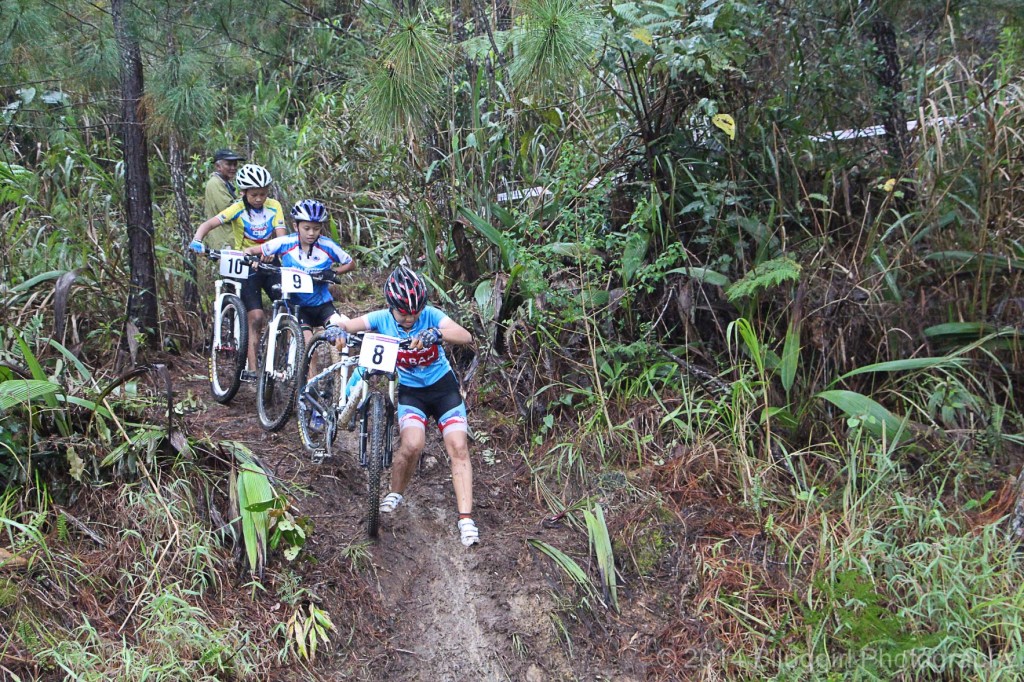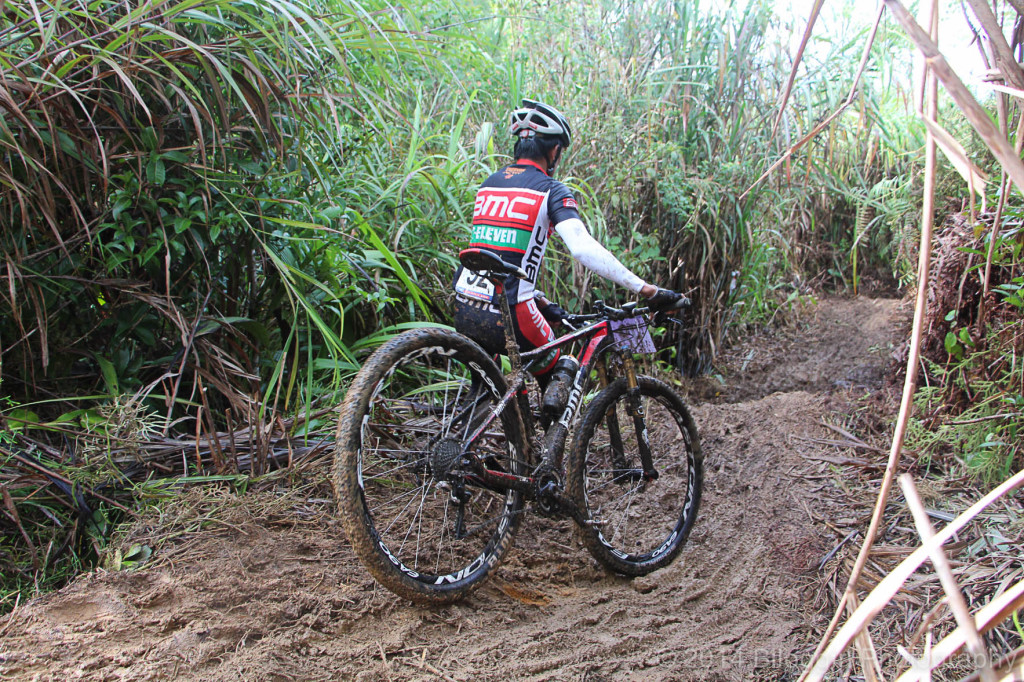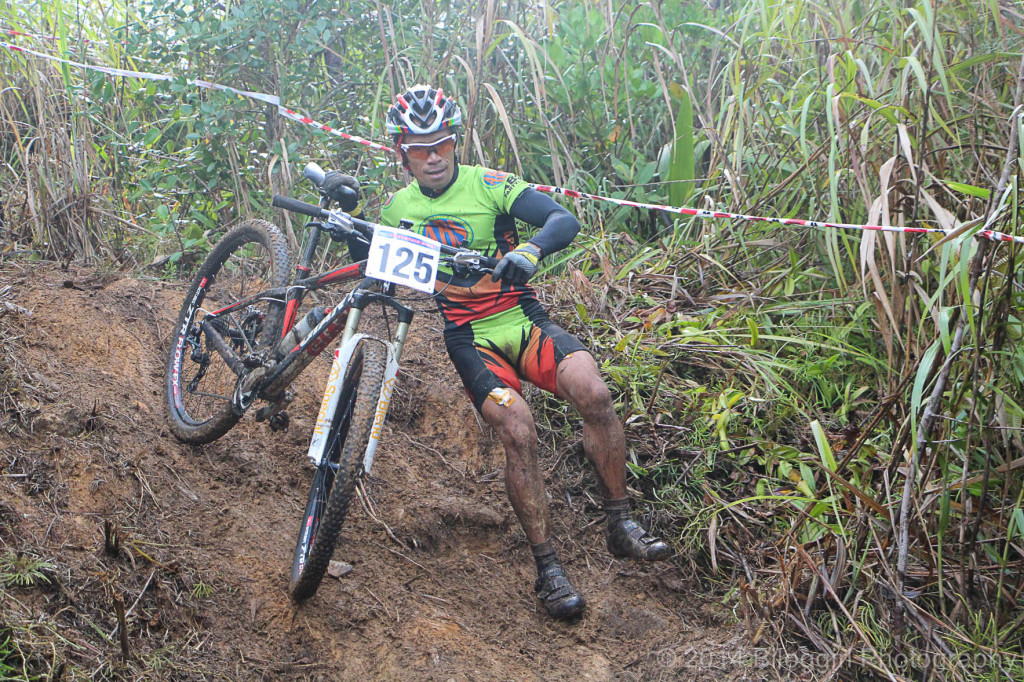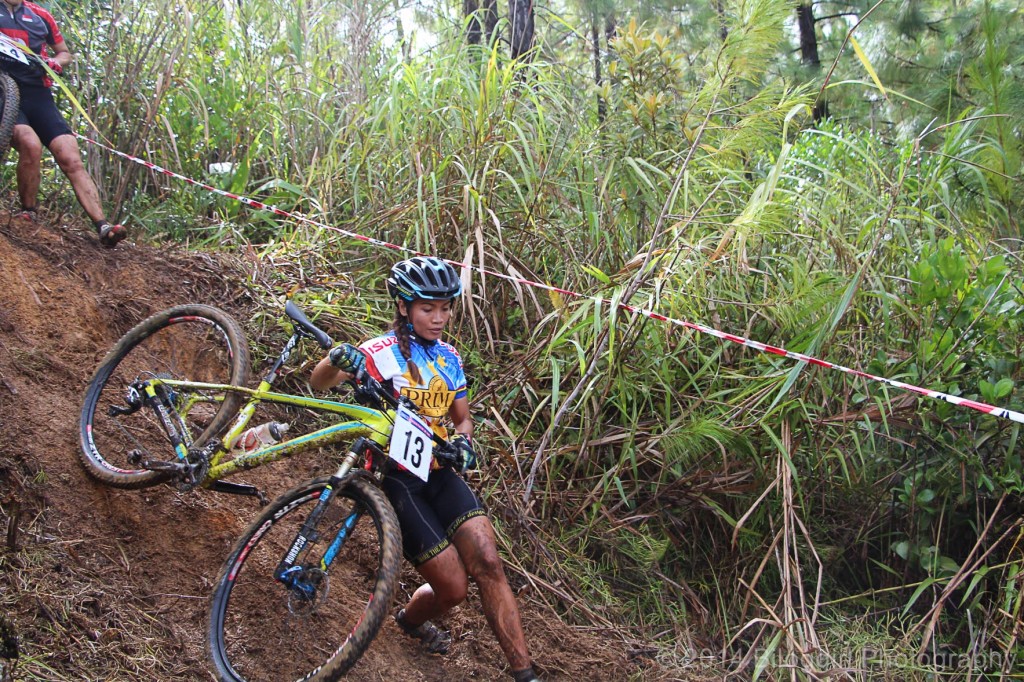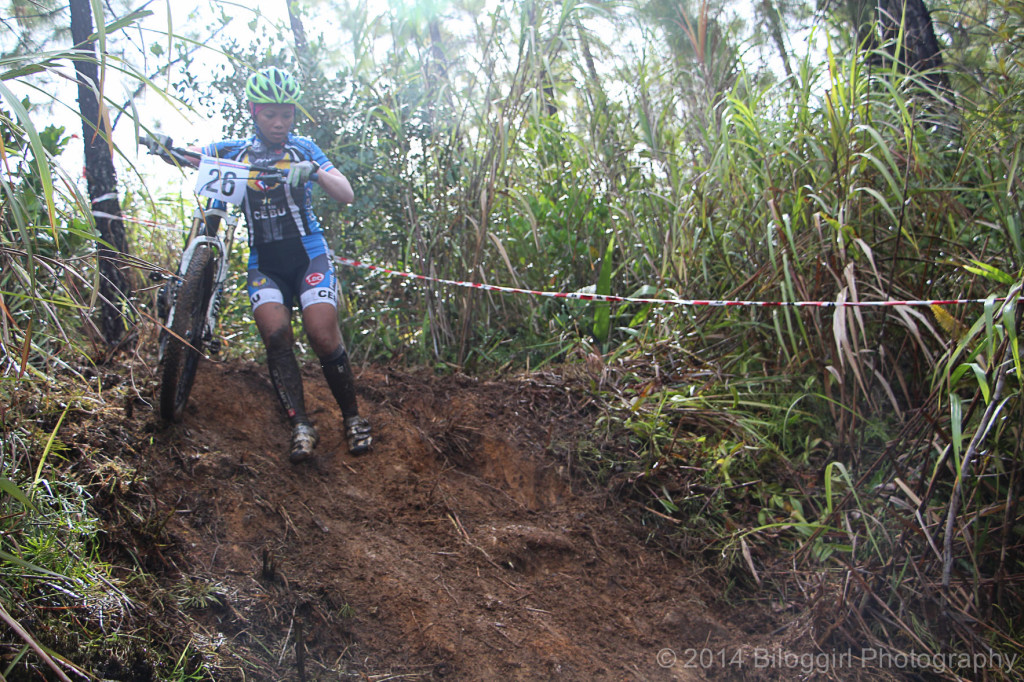 Congratulations to our XCO delegates:
Angelica Yvonne Limjoco – Team Prima/Isuzu DMax (Women Elite)
Raquel Joyce del Socorro (Women Elite)
Yancy Silada (Men Master A)
Mark Narvacan (Men Master B)
Von Ricardo Ongkiatco III (Men Master B)
Robert delos Reyes – Team VG and GE – (Men Elite)
Arnold Marco – Team VG and GE – (Men Elite)
John Michael Mapacpac – Team Prima/Isuzu DMax – (Men Elite)
Edmel John – Team Prima/Isuzu DMax – (Men Elite)
John Renee Mier – Phil. Navy/Standard Insurance – (Men Elite)
Here's the official race results by XCO ASEAN Mountain Bike Series 2 (Malaysia) is posted in ASEAN MTB Cup Race Results.
ASEAN Mountain Cup committee has plan to take the event in four (4) different destinations in 2015 namely Philippines, Malaysia, Thailand and Indonesia. Event will be published in www.aseanmtbcup.com as well as the tentative dates per country.
It will another opportunity to our local rider to compete with more asian riders next year.