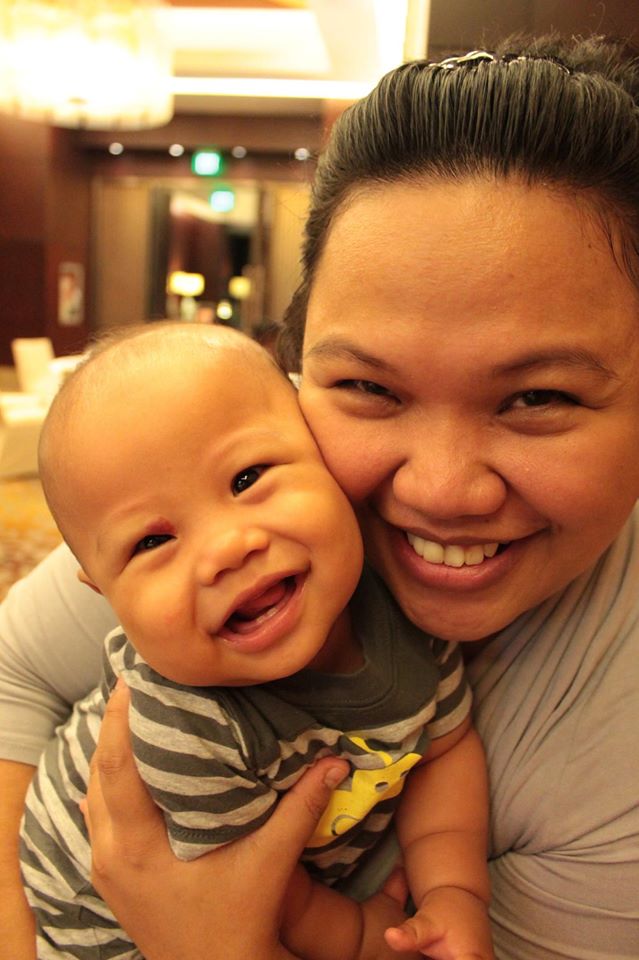 Something has changed in me that very moment I left the Delivery Room. A baby, new body, forgot the word SLEEP, no more shopping, less free-time. There are so much in my plate; struggles, stress and joys. I never thought that I could be this person I am right now. It was like everyday is a suprise.
I fell in love with him (my little boy), it was like love at first sight. Breastfeeding is our connection, giving him food from my own milk was such a wonderful gift from God. I love looking at his eyes as I nursed him. It was so sincere and innocent.
I would like to thank my parents specially my mom who never fails to listen to my exaggerated reactions and guides me how to raise my little boy. To my husband, I can't thank you enough for giving me such an amazing boy, our love of our life. All I can is I love more! To my little boy, please don't grow faster, I love you forever!
As I await for my stiches to heal, I just realized nalinis na kaya ang bike ko?