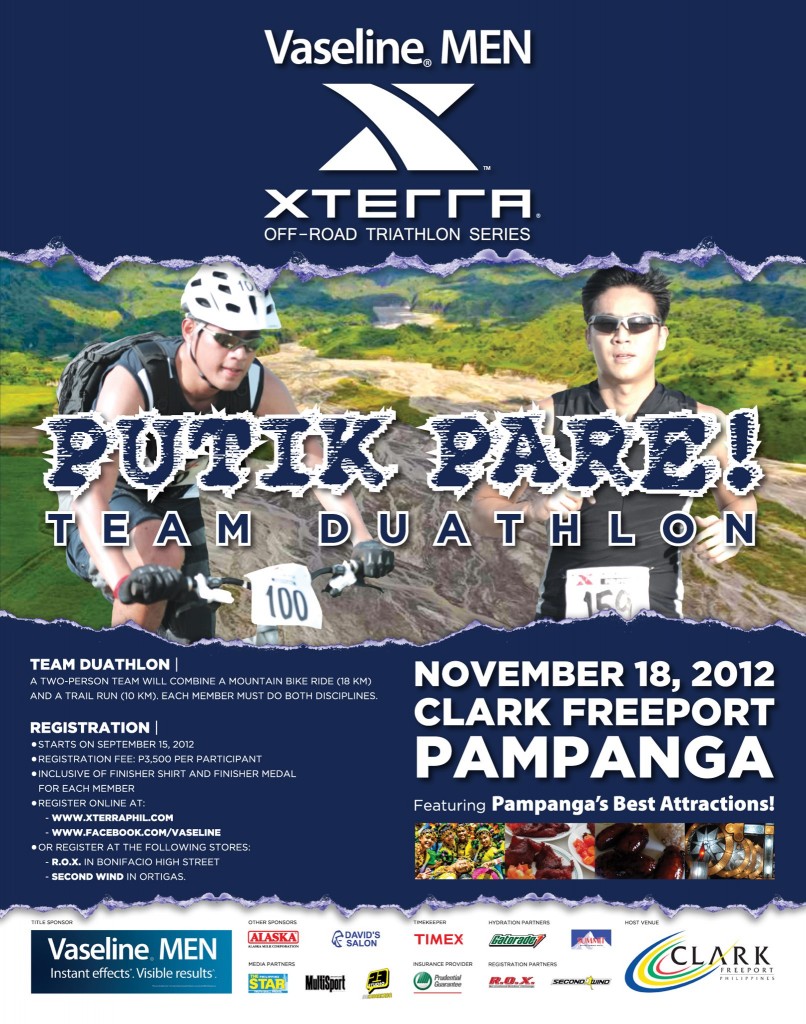 Vaseline Men
invite you to the
Xterra Putik Pare Duathlon Team
November 18, 2012
Clarkfield, Pampanga
I am torn between Vaseline Xterra and 14th Tour of the Fireflies because both events will be on November 18.
Vaseline Men Xterra Putik Pare is a Team Duathlon, expect another another muddy race course at Xterra Putik Pare in Clarkfield, Pampanga.
A two-person team will combine a mountain bike ride (18Km) and a trail run (10km). Each member must do both disiplines.
Registration Details
Registration Date: September 15 onwards
Registration Fee: Php3,500 per participant (inclusive of finisher's shirt and finisher's medal)
Register online at
http://www.xterraphil.com
http://www.facebook.com/vaseline
On the other hand, Firefly Brigade is now ready to its 14th Tour of the Fireflies critical mass ride in November. Like the previous celebration, bikers from nearby by metro Manila will be riding the one of the busiest road in Manila…