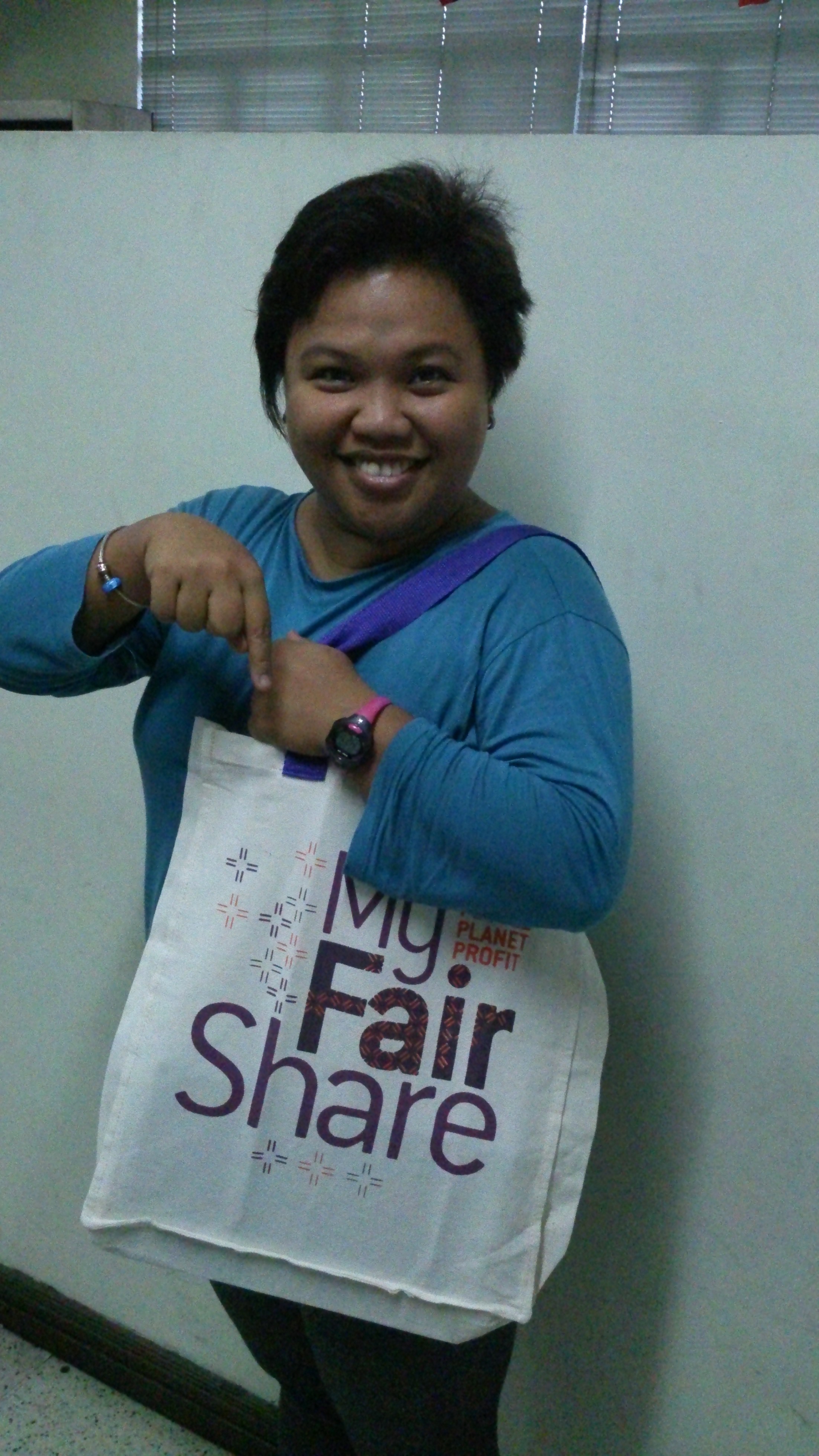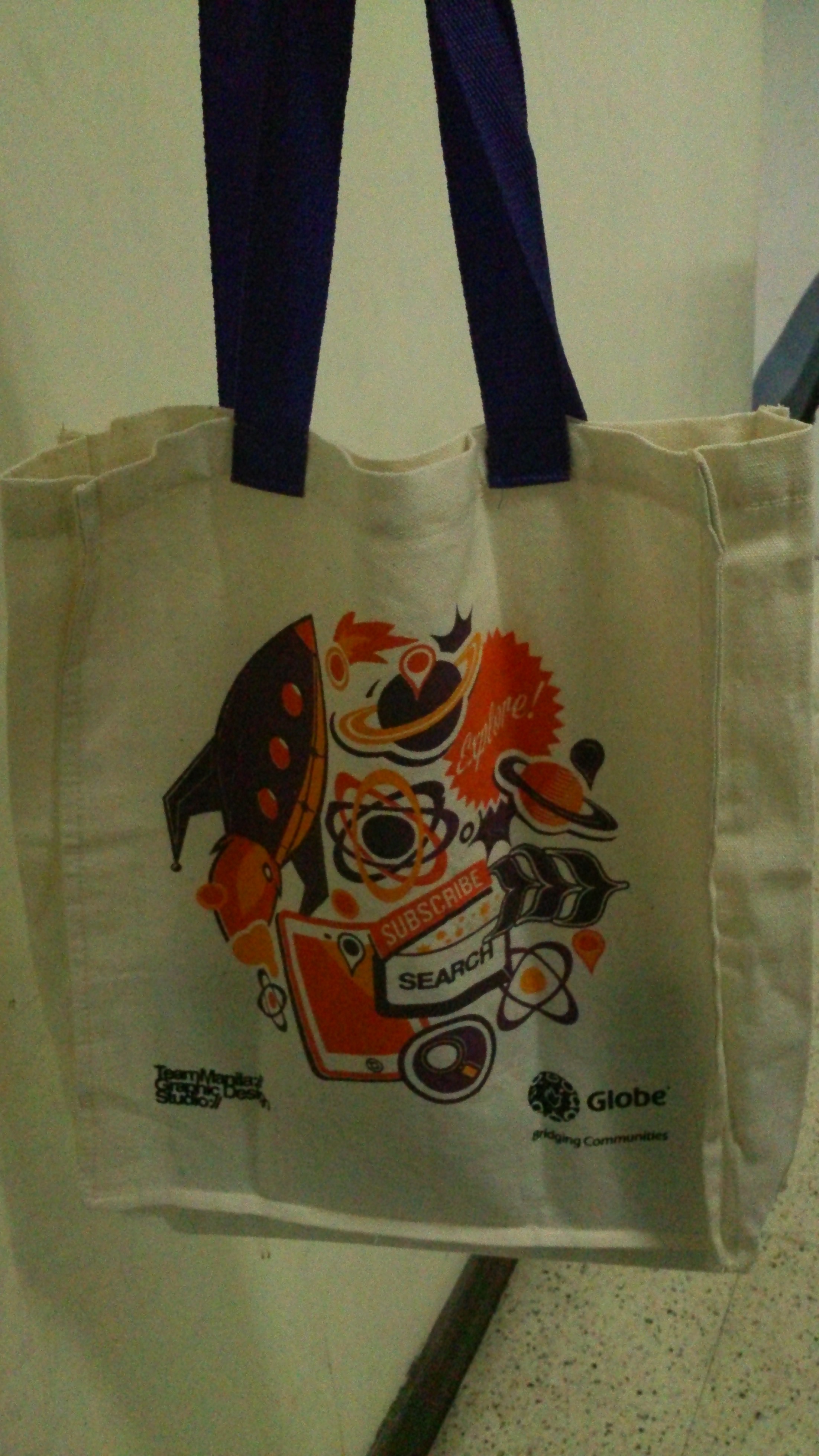 Eco bags are all the rage now. More and more cities are now banning the use of plastic bags, hence the numerous styles of eco bags. I am not really a "baggy" person, (/baggy/ – taong mahilig sa bag…ganyan!), so am not conscious about what eco bags I use, for as long as my groceries can fit on it…keri na! But just like Christine Reyes and Anne Curtis in "No Other Woman", I LIKE NICE THINGS! So when I got Globe's "My Fair Share" Eco – bag, PANALO! Not only that is stylish since its design is by Team Manila, its room enough to carry all my things. Kering keri na! Beauty and function at the same time…parang ako lang!PAK!!!
Not only this is very functional and all, Globe is working with Gifts and Graces Fair Trade Foundation, Inc., a social enterprise which partners with non-government organizations (NGOs) to support marginalized groups and underserved communities to produce the eco bags for Globe Telecom subscribers.
Oh di ba, ganda na, at benefit pa…benefit na hindi mo inakala!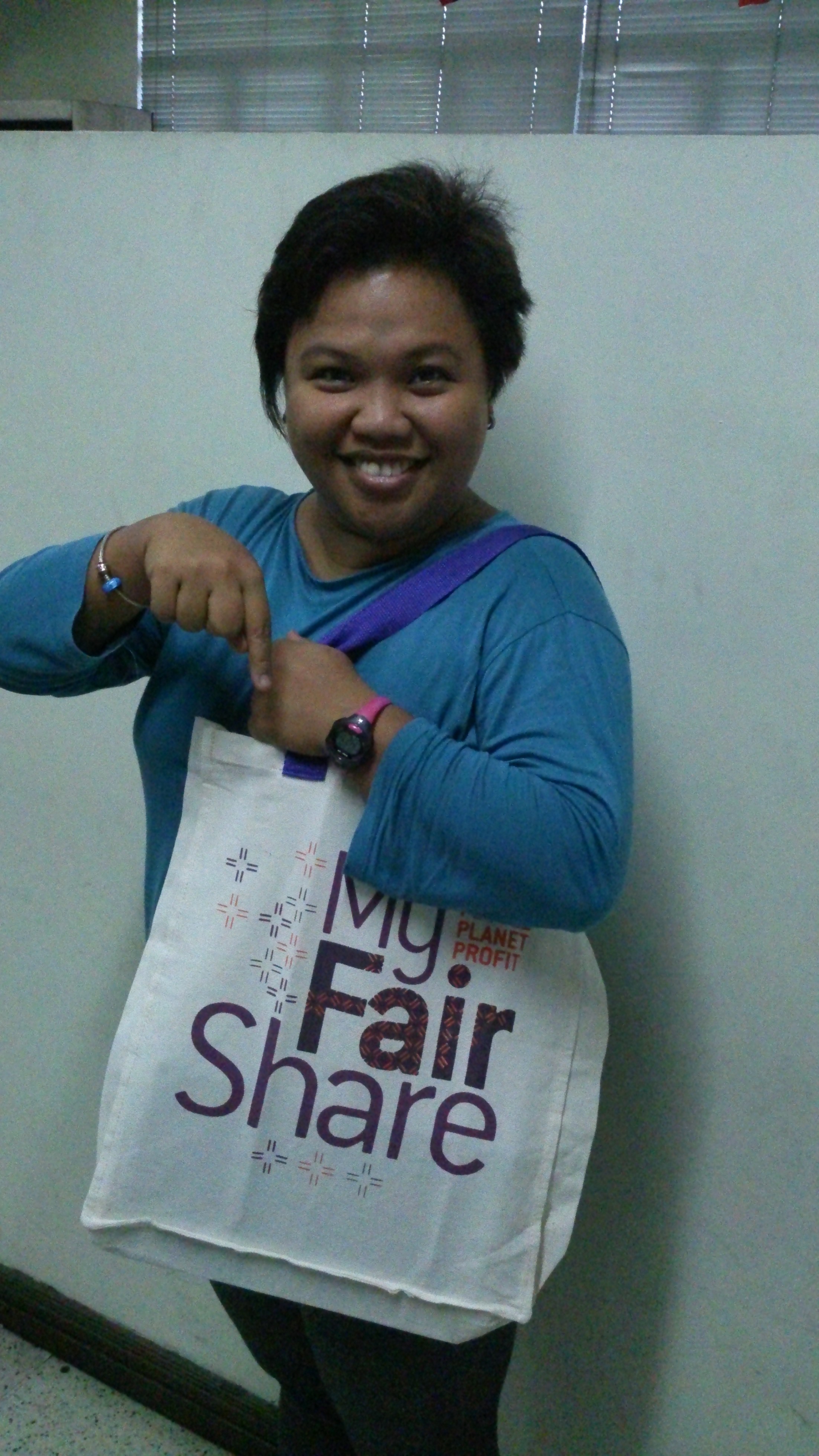 So am off in using my globe fair share bag which comes in purple, blue and pink! Go get your own na din!