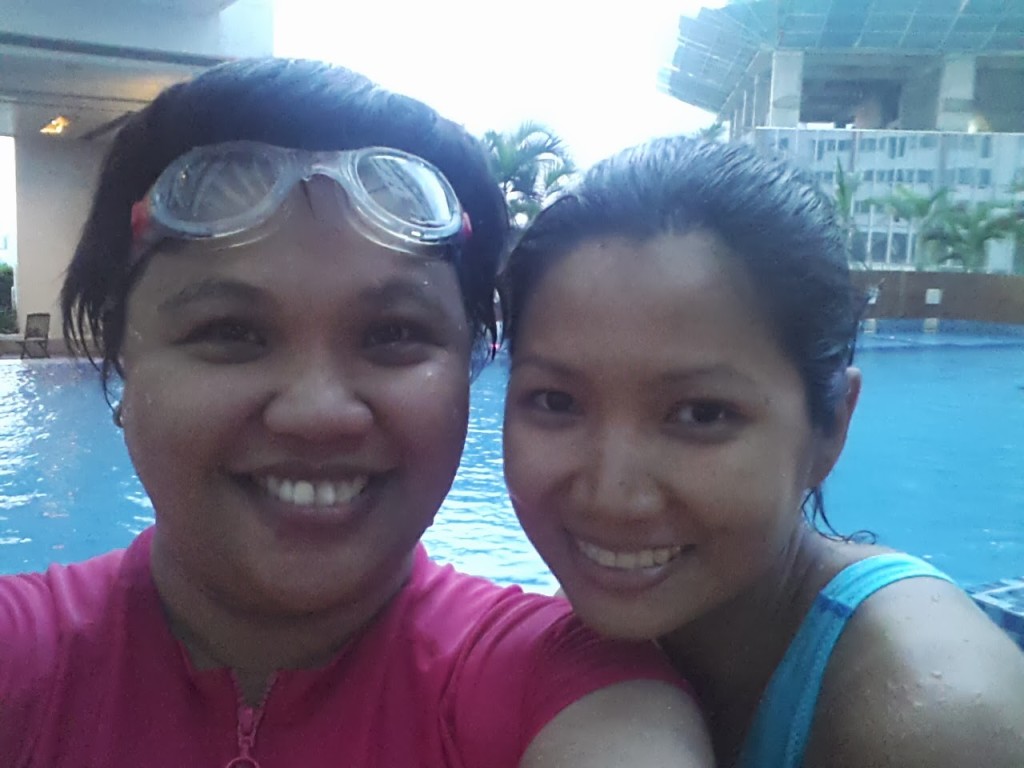 Recently, I expressed my interest in swimming and yes, here I am. Had my first lesson with Coach Kaye of Fit+ Academy.
She dressed confidently with her swimwear. I first noticed her tanlines in her legs, as if naman I ask her pa where did she get those tanlines 🙂
Going back, the coverage of our first lesson were, to find my body alignment water and kicking. She asked me to swim first then coached me the proper way… I did and corrected my kicking. I think I'm a good student na.