After a stressed work last Thursday March 12, I rushed myself to The Fort, Taguig at Draft Bar to finally meet the guy behind Ellsworth bikes, no other than Tony Ellsworth. I would like to thank the distributor of Ellsworth Philippines thru Marge Camacho and Boy Simsuanco of Sabak to have me invited for dinner with Tony, Ellsworth fanatics and the rest mountain bikers.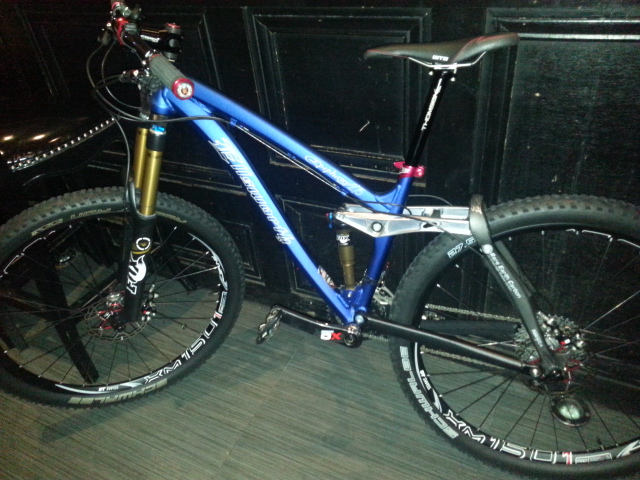 I was given a chance to chat with Tony about the newly introduced Ellsworth Epiphany 275. Ganda!!! I was speechless when I checked the components, I didn't dare to ask as to how much the bike was. If it's Ellsworth, then it is definitely expensive.
Here's my photo with Tony.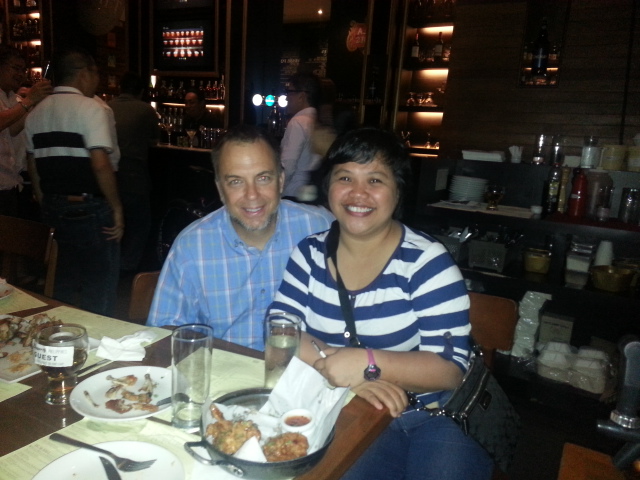 with PinoyMTBiker admin, Ronald Arca.