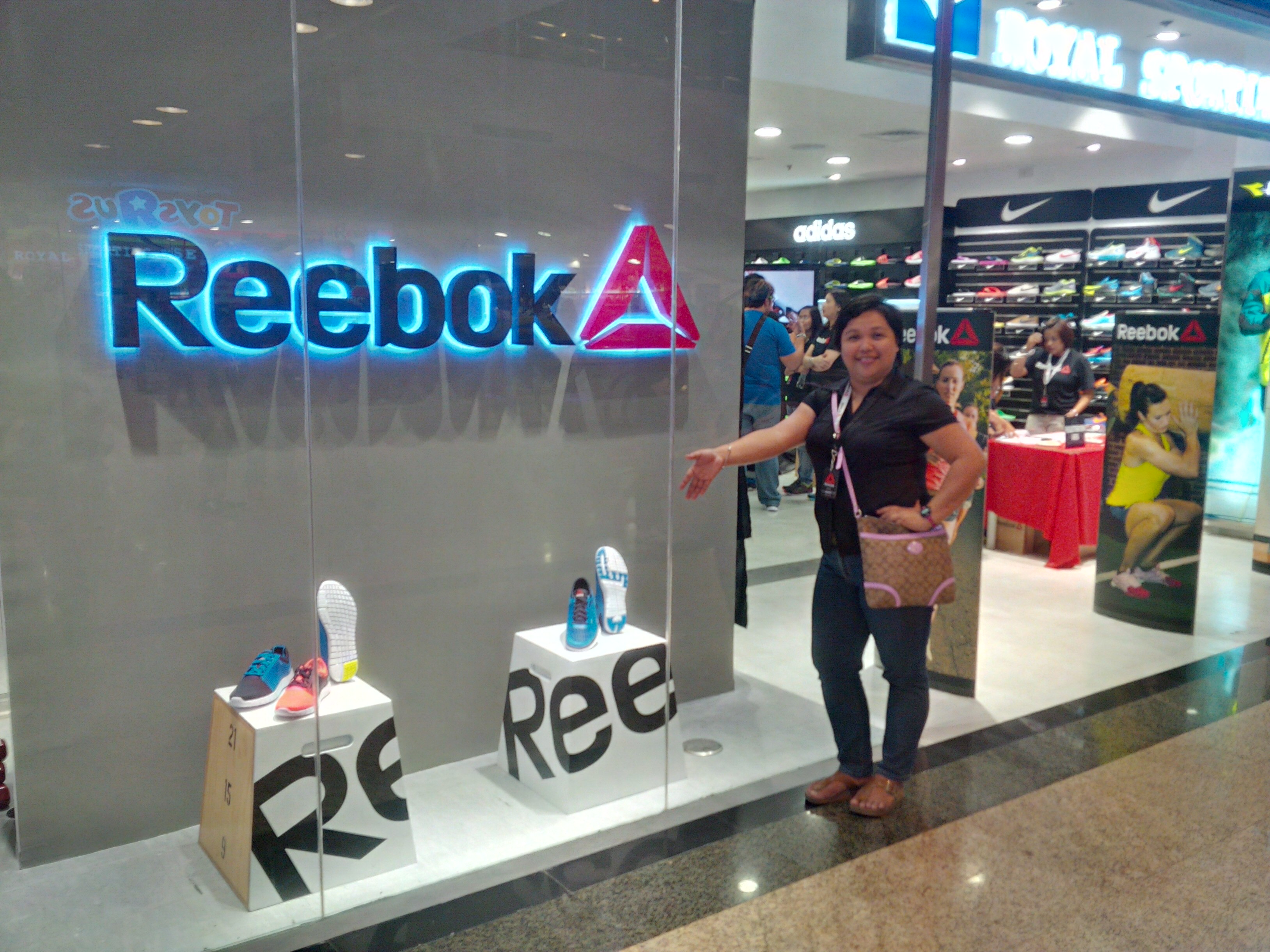 March 13, Reebok has opened its first fit hub shop in Manila. The first ever Reebok FitHub Shop-in-Shop at the Royal Sporting House Store, 2nd Level Glorietta 4 Ayala Center Makati. Designed to inspire people to move, to train, to get fit and have fun doing it, the Reebok FitHub offers a new way of thinking about fitness and is THE destination for those dedicated to living a fit lifestyle.
The retail store is inspired by elements found in fitness studios and CrossFit boxes around the country. Like a gym, the environment is raw, creative and innovative with customers being immersed in fitness as soon as they enter the store.
The store will carry pinnacle product from Reebok's latest collections specifically made for fitness and exclusive to the FitHub. This premium footwear and apparel collection features Reebok's top-of-the-line technology and materials, allowing for optimal performance and comfort.
Yoya Maglaya, Reebok Phlippines' Sales and Marketing Manager, commented; "We're extremely excited to have opened the first Reebok FitHub Shop-in-Shop. The FitHub is great statement to prove Reebok's commitment to getting people active. It will give consumers a full fitness experience like no other, inspire people to get moving and become a desirable destination for the fitness community."
The Philippines' first Reebok FitHub is part of an ever-expanding global network of concept stores, which includes the USA, Korea, Russia and Dubai. The growth in number of FitHubs is more than just an expanding number of stores; it represents Reebok as a brand, aiming to empower people to get fit for life and to give them the tools they need to do this. Whether it is Running, Dance, CrossFit or Yoga, Reebok aims to bring people together to experience fitness in a way that is different, challenging and rewarding.
For more information on the Reebok FitHub please visit: http://www.Reebok.com