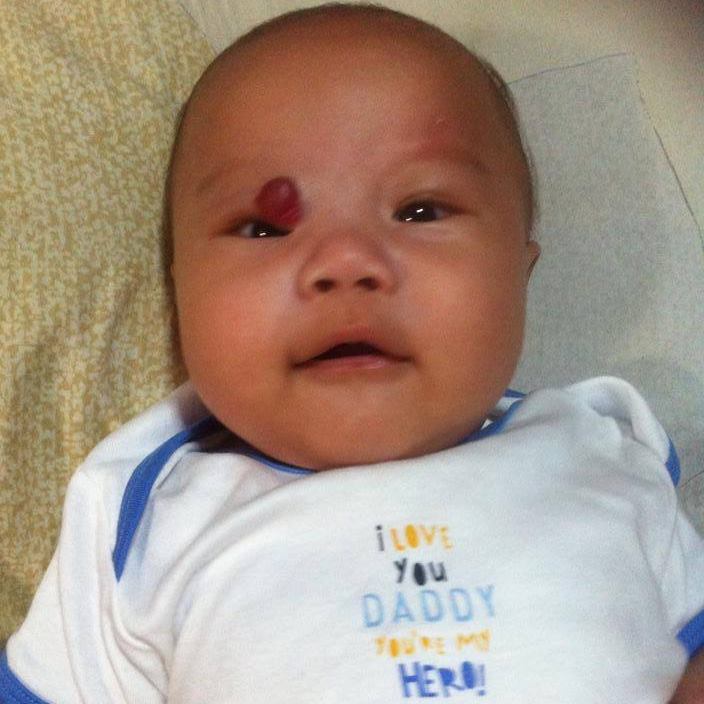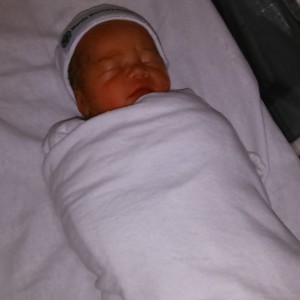 I was rushed to the hospital because my water broke at 34 weeks and 2 days (8 months). I was very scared. My BP went up to 160/90. I was so pale and I wanted to cry. My mom said crying won't help me and the baby. I told my mom, I was scared for the baby because some people told me that it was dangerous to deliver at 8 months. It was a good thing that the doctors at the delivery room of Manila Doctors Hospital said that it was not true.
There was another problem. I was supposed to deliver my baby in breech position if I were to deliver via normal spontaneous delivery. This wasn't detected in my previous ultrasounds. For our safety, I was forced to deliver via C-section.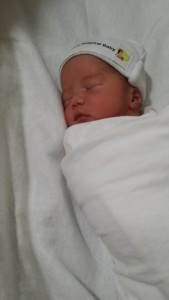 My baby was very tiny when he came out as he only weighed 5 pounds. The good news was that my OB-Gyne said the baby was healthy and didn't need to be incubated.
After 4 days, I noticed a mark on his right eye. It appeared like a mosquito bite mark so I consulted the pediatrician. The pediatrician said it was birthmark called strawberry mark or Infantile Hemangioma. I checked the net and saw the babies who have Hemangioma. The pediatrician said,there was nothing to fear as it fades overtime. It will likely disappear as he grows older but there is no definite timeline as to when it will disappear. They just said that the mark will most likely go away from 2 to 9 years old.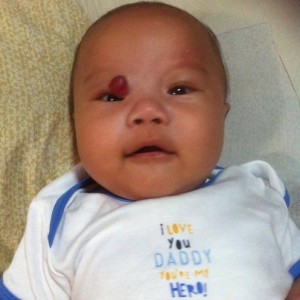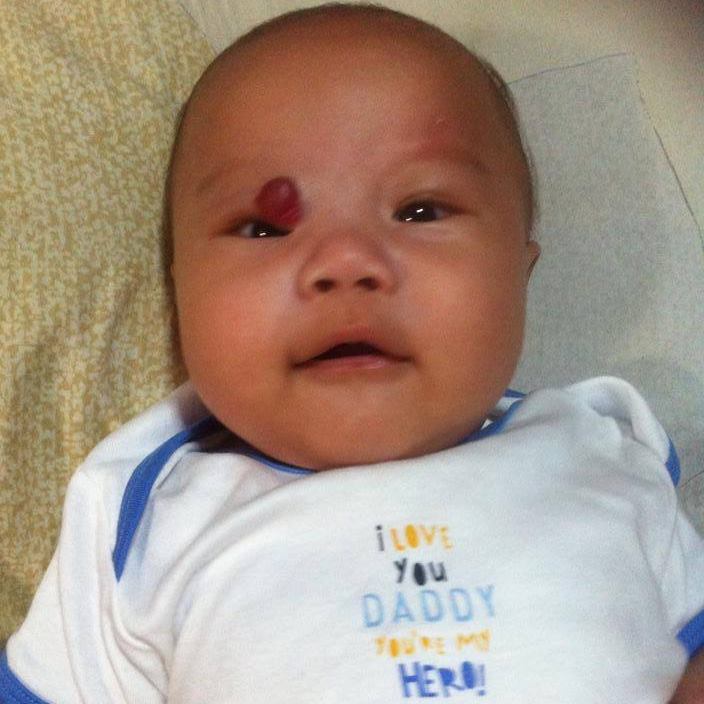 At around 4 months, I noticed that his Hemangioma was getting bigger. A good friend of mine referred me to a pediatric dermatologist, Dr. Cindy Tan. Her daughter was diagnosed exactly the same as my son. She told me that her daughter seen improvements after a week of medication.

The dermatologist prescribed Propranolol, a medicine usually used in the treatment and management of high blood pressure. It inhibits the growth of blood vessels and constrict existing blood vessels within the Hemangioma. Propranolol was safe however, we have to have him checked with Dr. Edison Ty, Pediatric Cardiologist for consultation to check if he was adapting well with the medicine.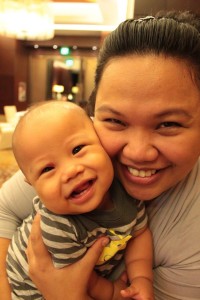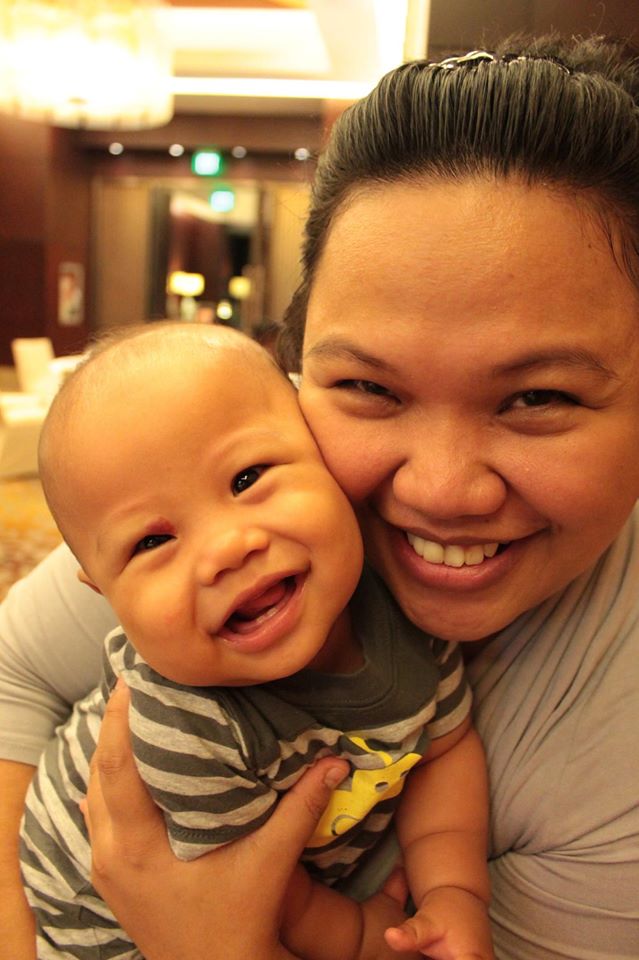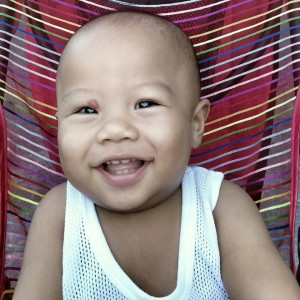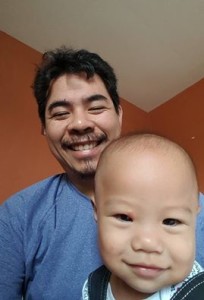 We are very thankful and blessed for having him in our life. He was a tough little boy and I always believed that he will make it through. He is a survivor.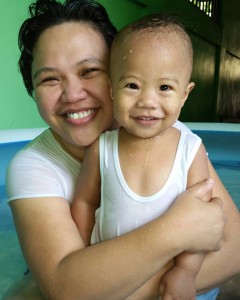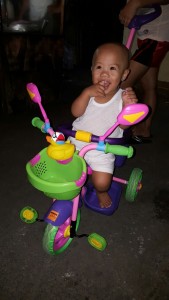 My baby boy is now almost 15 months old. He has grown to be full of energy, strong, charming, curious and a loving boy. He is the source of our joy. We will always look forward to many more days and years that God has given us. I love you Fernando Gerson, good job our little big boy!