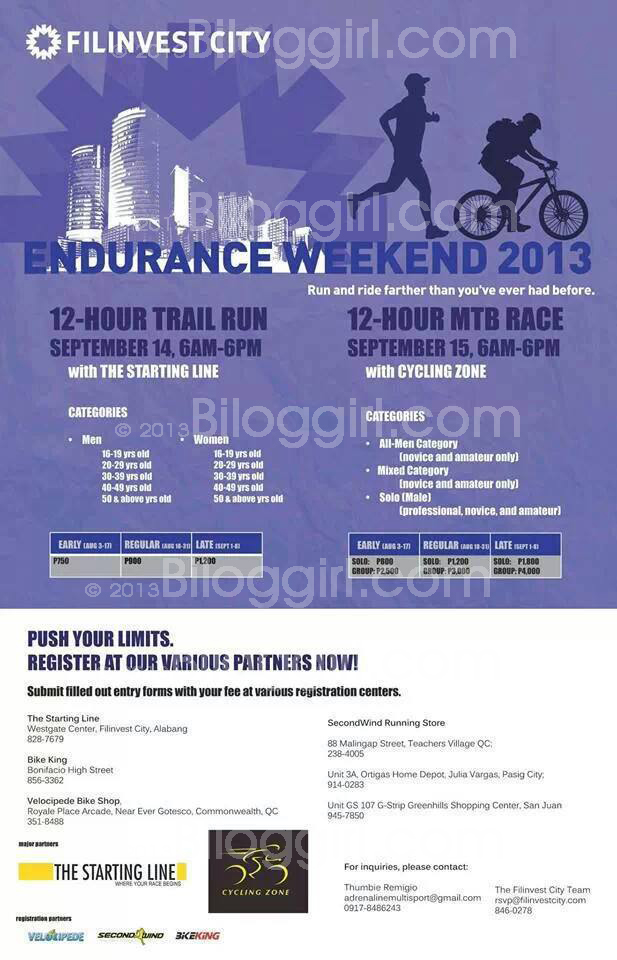 Filinvest City
presents
Endurance Weekend 2013
Filinvest City, Alabang
September 14-15, 2013
Filinvest City aggressively announced the first ENDURANCE race of the year dubbed "Endurance Weekend 2013″ to be held at Filinvest City. This race is definitely not for everybody but for everybody who would want to test their endurance skills in running and biking the trail. Endurance races set to complete a certain distance and you have to do it as much distance as possible over a preset amount of time.
I tried the 24-hour mountain biking race couple of times (naks! ako na talaga) and believe me it was not easy, in either solo or group category. If you are aspiring to join future endurance races, this is the best time to test yourself.
I haven't tried endurance races for trail running yet, but hope I can do it someday.