It almost broke my heart when I found out that I got a misaligned dropout when I arrived in Manila *aray*. I suspect I got it from other baggages from Jetstar airline. To move forward, I got two days left to prepare my bikes for The 4th Globe Cordillera Challenge. I called Allan, the bike mechanic of GranTrail Cycle to check if they got spare dropout for KHS Alite 2000, and I'm glad he didn't break my heart. He got one! I brought my bike to GranTrail Cycle in Makati to have it checked and tuned up.
Allan was not there but he endorsed me to Raffy then, after the major major tune up, my bike were ready for challenging trails in Benguet.
So come last Friday, May 3, I had to take the day off from work since, Team Executive Offroad Cycling Association also known as Team EXO was also one static group. Ann Villanueva told me our call time was 6am at Robinson's Pioneer.  And, as our first stop at Shell-NLEX where we took the first meal of the day and met few familiar faces from Team EXO gals and guys. Finally saw them without the helmets 🙂 Convoy of fourteen (14) cars in NLEX as we followed. From there, we started a not so competent speed going up Baguio.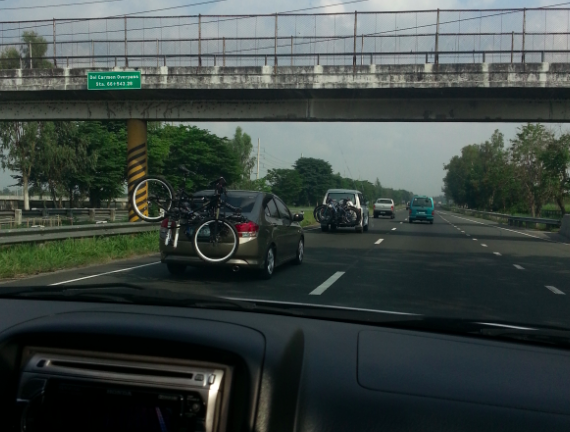 We took the alternative route to Baguio via Paz-Victoria, Nueva Ecija. It was a long long drive.. I can't help myself but to took a nap.  Sorry Ann 🙁
Next stop for lunch at Mang Inasal in Pozzorubio, from there, we met other bike group going Baguio.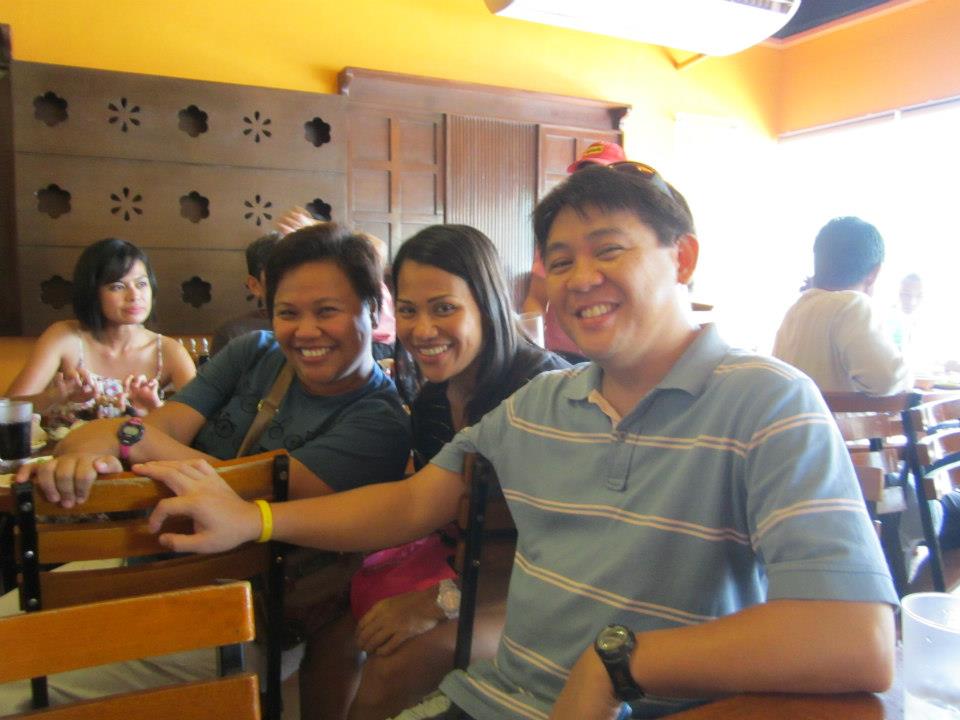 Then, the group took the stretch of Kennon Road and our major welcoming stop at The Lion's Head. So touristy.. feeling "turista" that we had to really stop and take pictures with the head.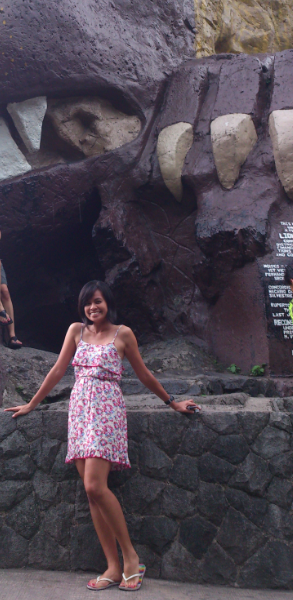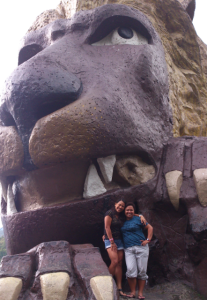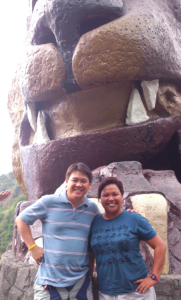 After several pit stops and ten hours on the convoy, oo, ten (10) hours, we arrived in Baguio Holiday Villa, our recharging area for the bike challenge the next day.

The Cordillera Challenge
At first Baguio seemed to be very scenic and breathtaking, the 6 kms climb from Tublay Municipal Hall to Km. 21 [this is a road climb through the Halsema Highway up to the junction at Km. 21 with views of the vegetable gardens of Tublay along the Halsema Highway] was a breeze — I made it here.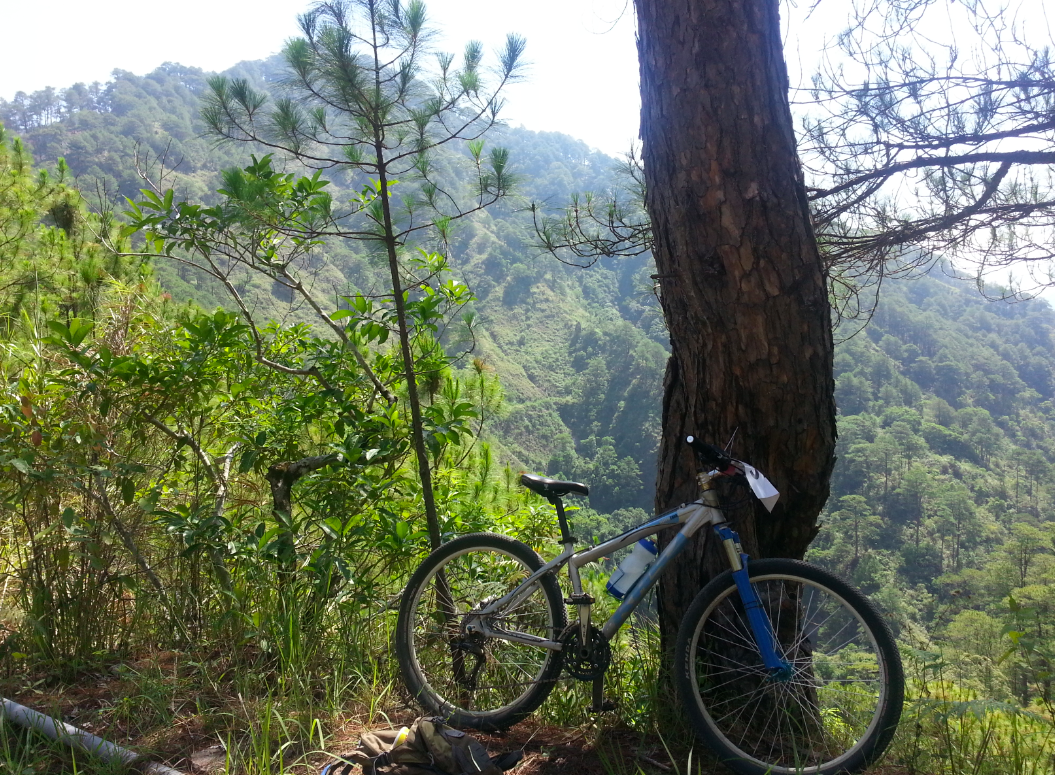 Part two of the hike was from Km. 21 to Ambuklao Dam [This section of the course involves approximately 18 kilometers of descent over a gravel road to the dam]. Downhill was challenging, my hands almost gave up gripping the brakes. I made it here too 🙂 This was my favorite part of the tour, the dam was so damn spine-tingling. Tanggal ang pagod ko!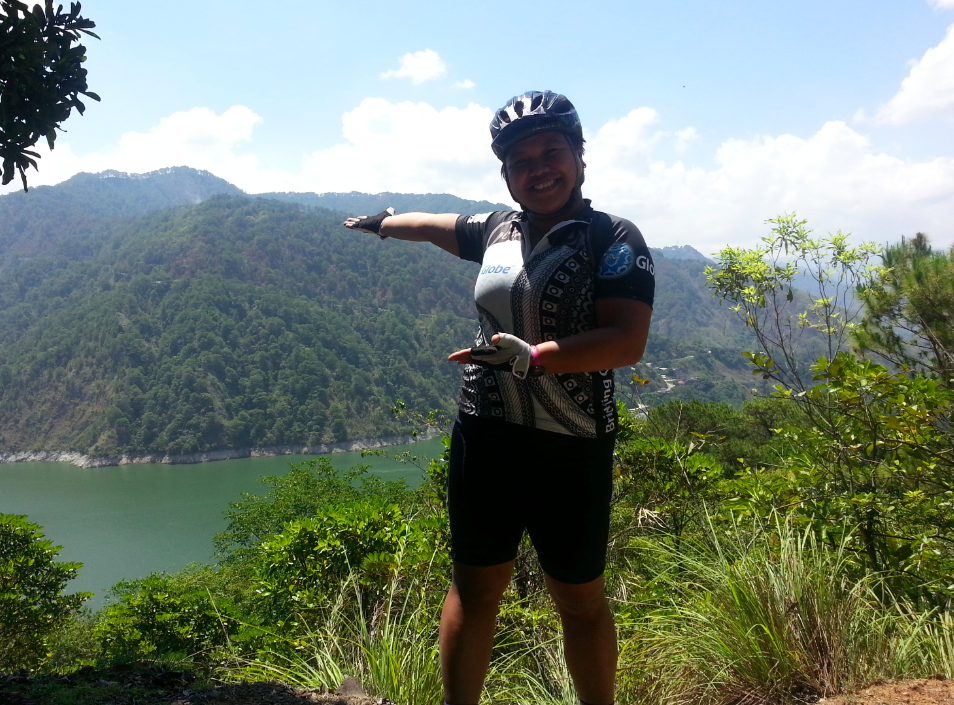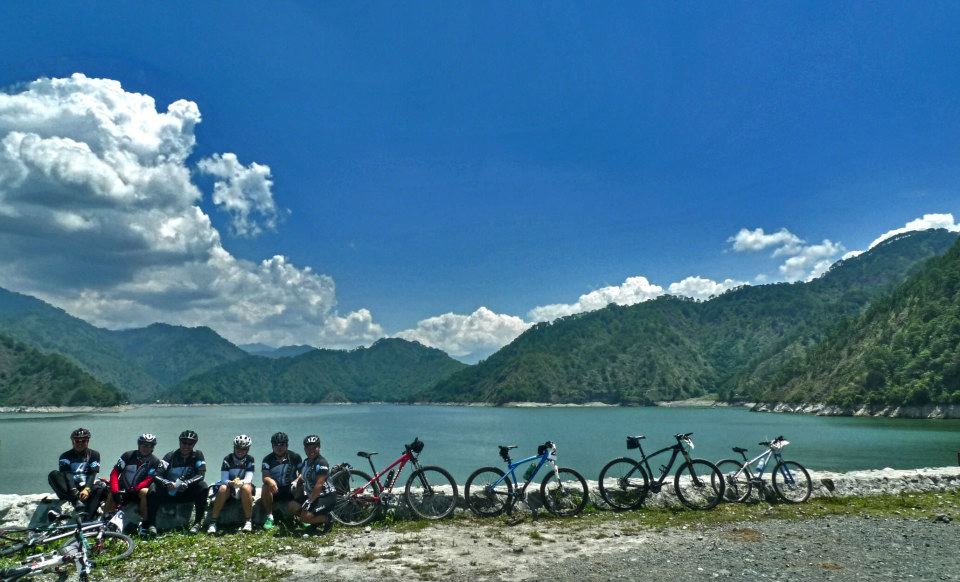 Third part was from Ambuklao Dam to La Trinidad [biggest climb of the course and will take the cyclists up through the Nueva Vizcaya – Baguio road and involves 1636m of climbing with about 568m of descent. After summiting at the top there will be a five kilometer descent over rough gravel roads and onwards to the finish in Tublay Municipal hall]. This was the last stretch and the highlight of my hike. Since my bike buddy was "naghalimaw" and finished the race several hours before the cut off… I was left alone in the last leg. The height of the trail was taking effect. Kalahati ng stretch nagawa ko pero hirap talaga. This is the toughest and the longest climb I did in my mountain biking career. Some really really tough race marshal dragged me uphill, helping me with the challenge since cut off was over. Grabe, its already late afternoon when I checked, more more enjoy pa ako ng views and all, and I forgot of the cut off…imagine that some bikers as well were not able to make the cut off. Alam mong mahirap talaga siya! XD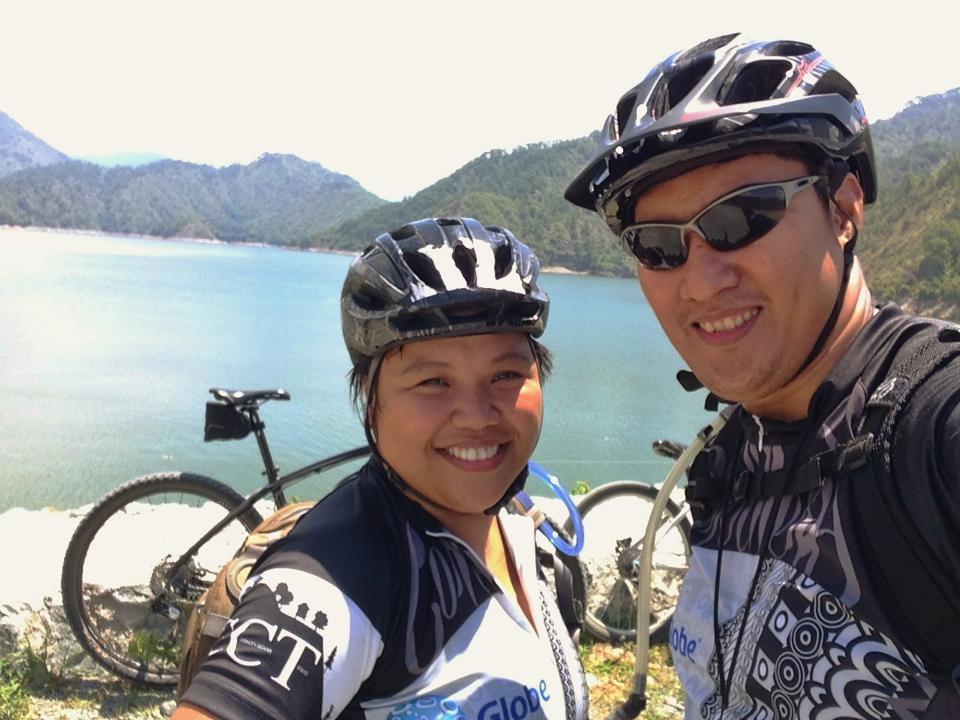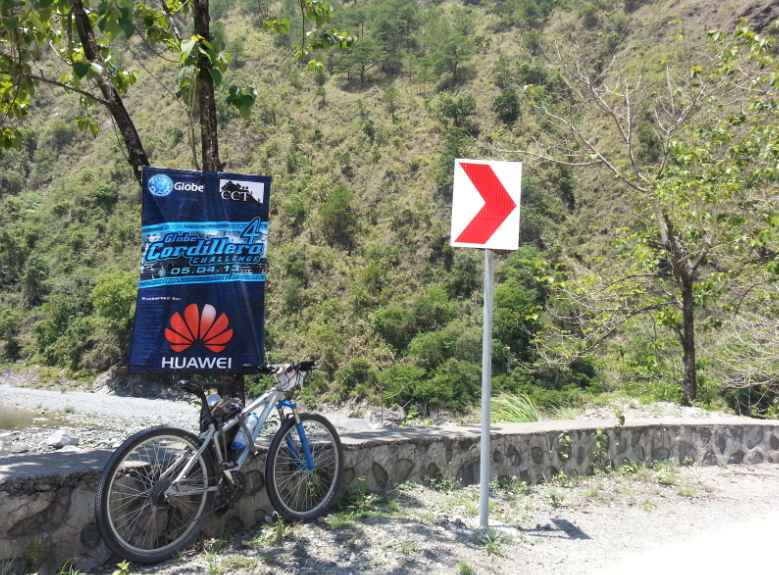 From the joyous camaraderie of the team, bike mates and marshals, to the over the top -both literally and figuratively- views of the trail, up to the extra effort challenges of the race…over all, as compared to the OCBC challenge in Singapore, the Cordillera Bike Challenge this year was by a mile a better experience. Ibang level pa rin mag bisikleta dito sa Pinas.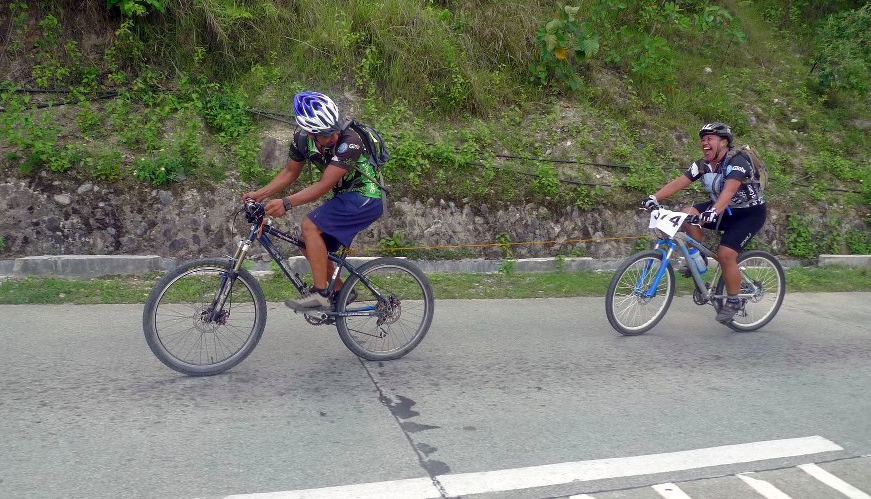 Sabi nga, BIKING. More fun in the Philippines!
Hila Credits to Mr. Strong Marshal
Photo Credits to Jack Narciso, Atty. Chris Linag, Beth Manuel, Rex Manuel and Oscar Oida.