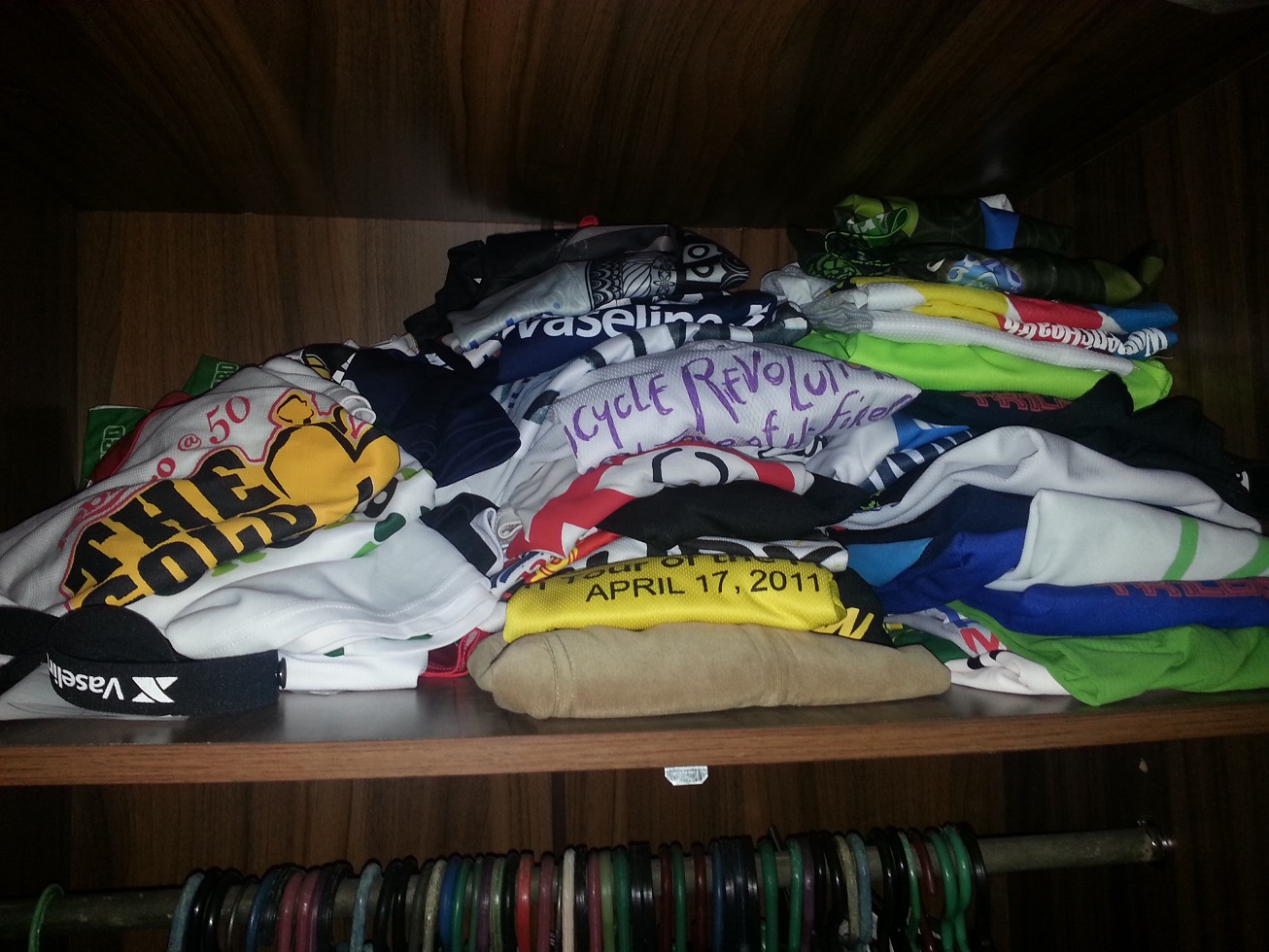 How many jerseys do you own? I counted them, mine reached 20 then I stopped hahaha..
Each jersey tells story of my journey from the day I put my butt on the saddle up to present. Reminded me of memories of old and new friends, hopes, sadness, failures and happiness.
I wish I could tell the world each story of each jersey before I send them off out of my closet.
I am not afraid at all, I still want new jerseys this year. So, bring it on!