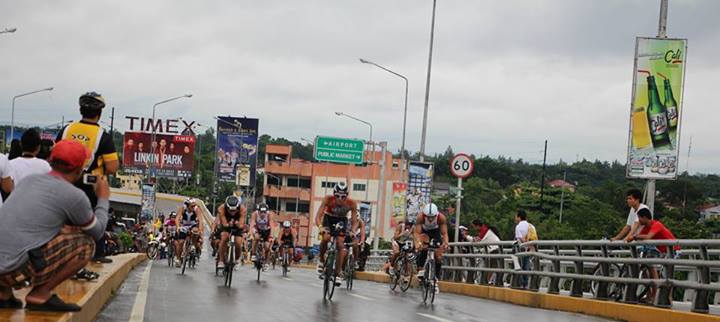 Last years' Cobra Ironman 70.3 Philippines was not a good photoshoot for me, I could describe it… good enough. Maybe, because I used a point and shoot camera Olympus X11.
Before, I don't get why these photographers would buy expensive stuff for their cameras until I used DSLR during this year's Cobra Ironman 70.3 Philippines in Cebu. I got a Canon EOS 950 which I borrowed from a good friend of mine to have it tried.
The weather was supposedly dry but was not good during the race day of Cobra Ironman 70.3 in Cebu. I was worried about my borrowed camera. I was worried about the athletes who will compete, the road was slippery then.

7 in the morning, I stayed in Marcelo Fernan Bridge also known as New Mandaue Bridge waited for the athletes to arrive. I set up my DSLR to auto program then, after few minutes, Pete Jacobs arrived. Cebuano crowd did their cheer with him.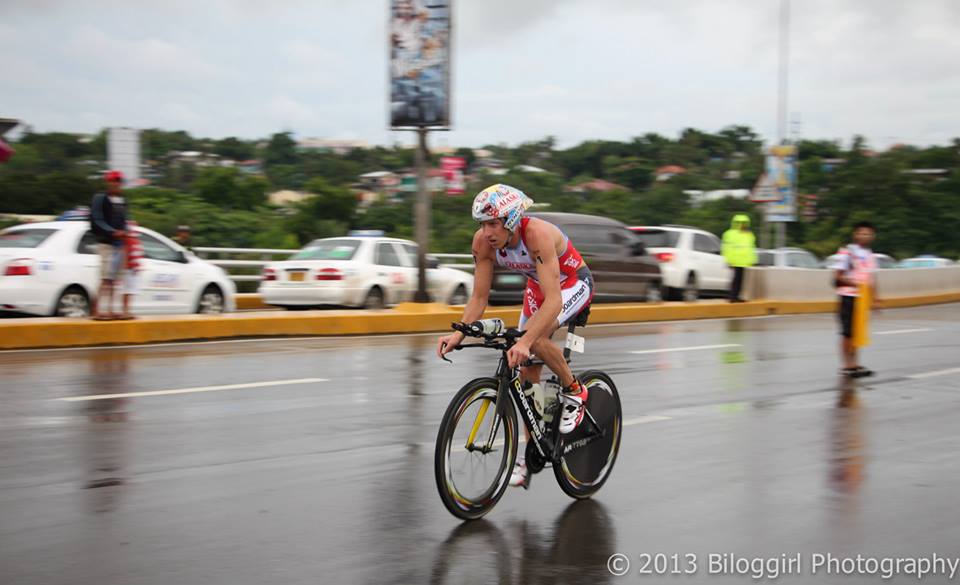 The first Filipina triathlete to arrive in the bridge, Jenny Rose Guerrero.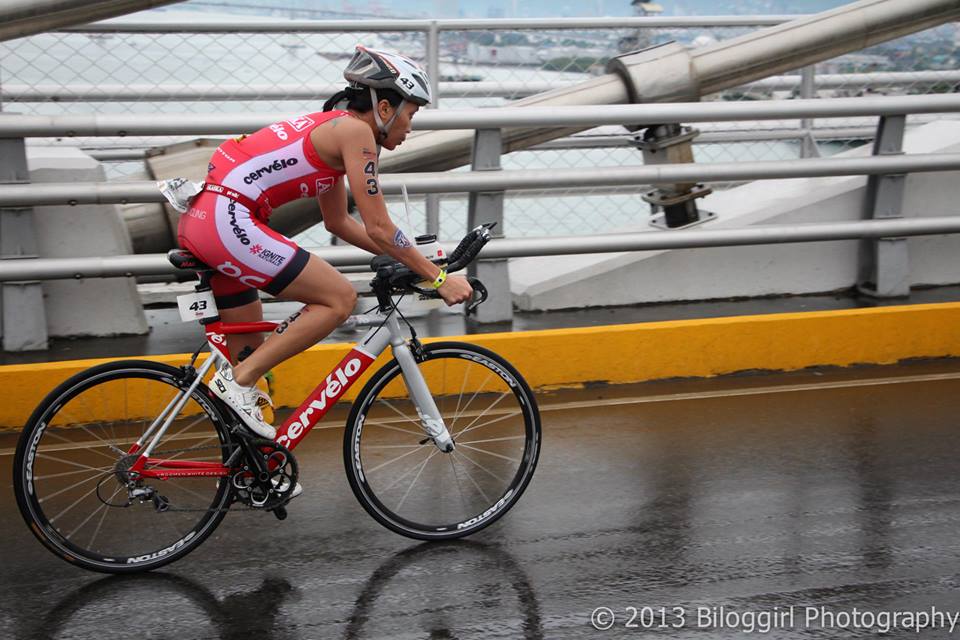 When this guy arrived, I heard the crowd singing… "bebot, bebot, Filipino!!! Filipino!!!" I was not mistaken, it was Apl.de.Ap., Red Ribbon Macaroons' brand ambassador. He joined the relay category.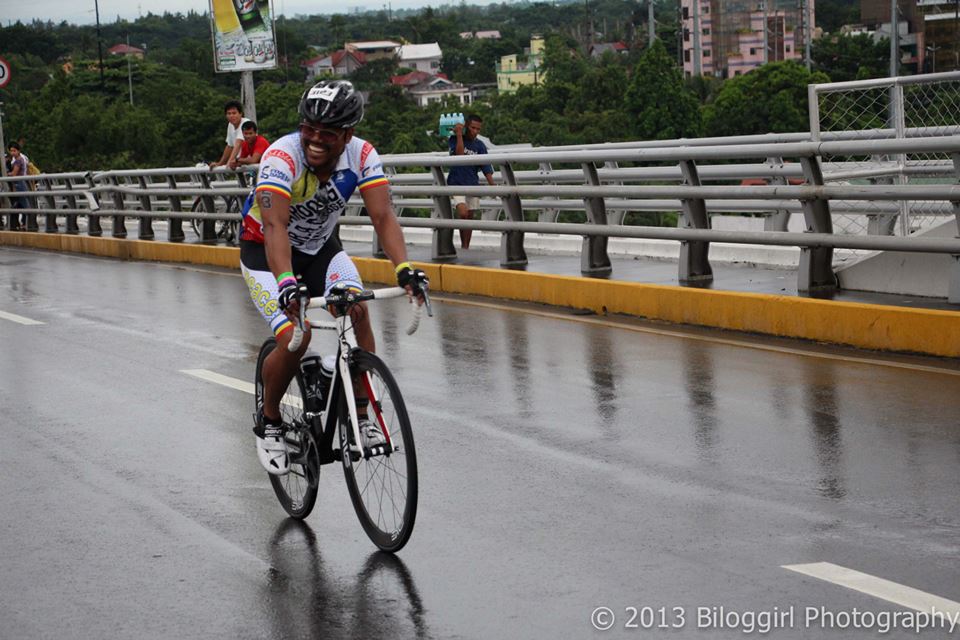 Next to Apl was Piolo.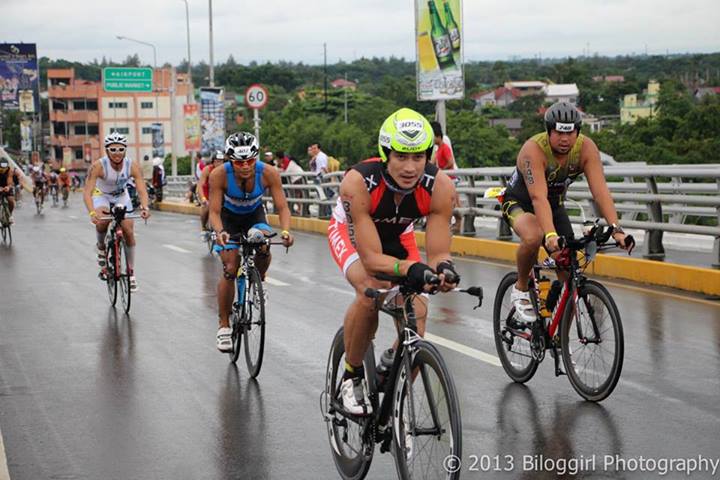 Been waiting for her, my swimming coach, Coach Kaye Lopez of Fit + Academy. Photo by Angelo Baretto.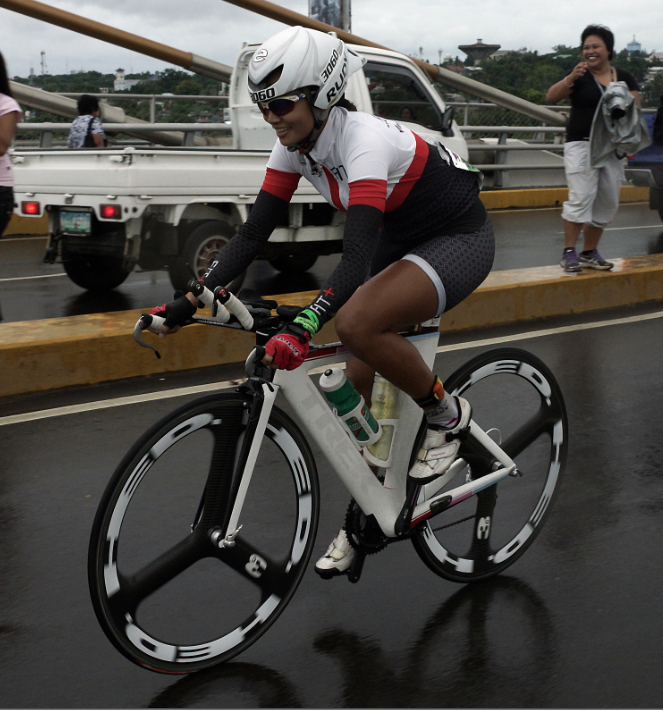 The result of my photos inspired me… I can't explained but I was happy to see the product of my shoot. Then, I understand why these photographers would do anything and everything to get a good angle and a good shoot.
Some photos are posted in my Facebook Fan Page, just them them out. Check in this link. Cobra Ironman 70.3 Philippines 2013 Album.