I was torn between the race in Malay, Aklan and Filinvest endurance race, but due to schedule constraints I chose to stay here in Manila. Sad part was, I missed the winning moment of Aileen and Joyce at Siklista Malay MTB Challenge, and the Boracay trip as well. If I didn't make it to Aklan, this time, I have to make it to Filinvest. Congrats guys!!!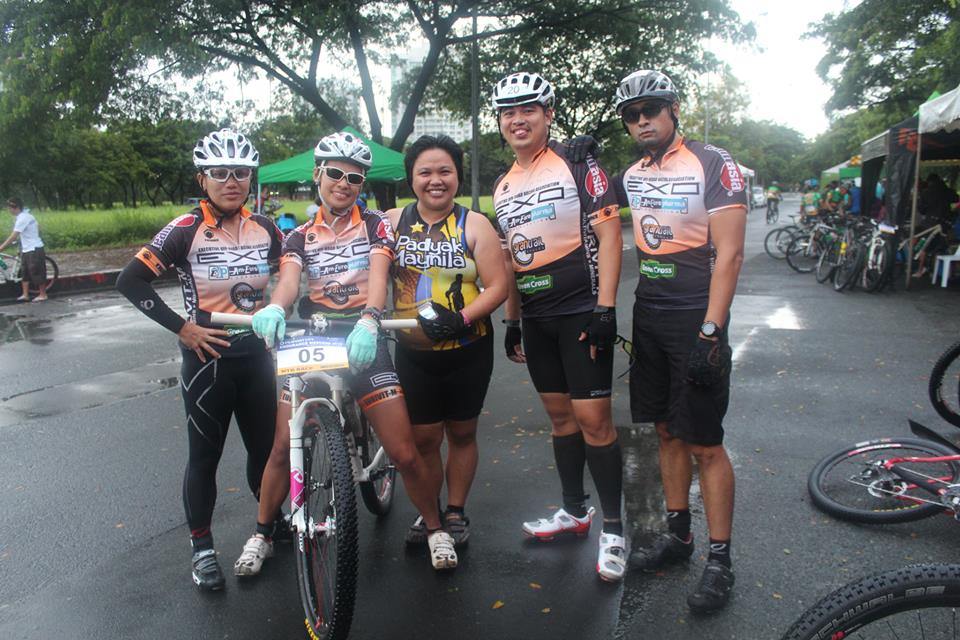 I kept on checking the forecast of DOST PAGASA through TV and social media accounts because weather was not cooperative the night and morning before endurance race. It actually gave me less enthusiasm to go race venue until I got a text from Marge Hizon (Team EXO) and Whreachelle Cordova (Team Potato Corner) asking for my location.

When I arrived at the venue, Filinvest Trail welcomed us with wet and muddy trails 🙂 I was surprised that my ultra marathoner friend, Kamote Runner who also participated in Filinvest City 12-Hour Trail Run arrived via padyak all the way for endurance mountain bike. Ikaw na talaga mars!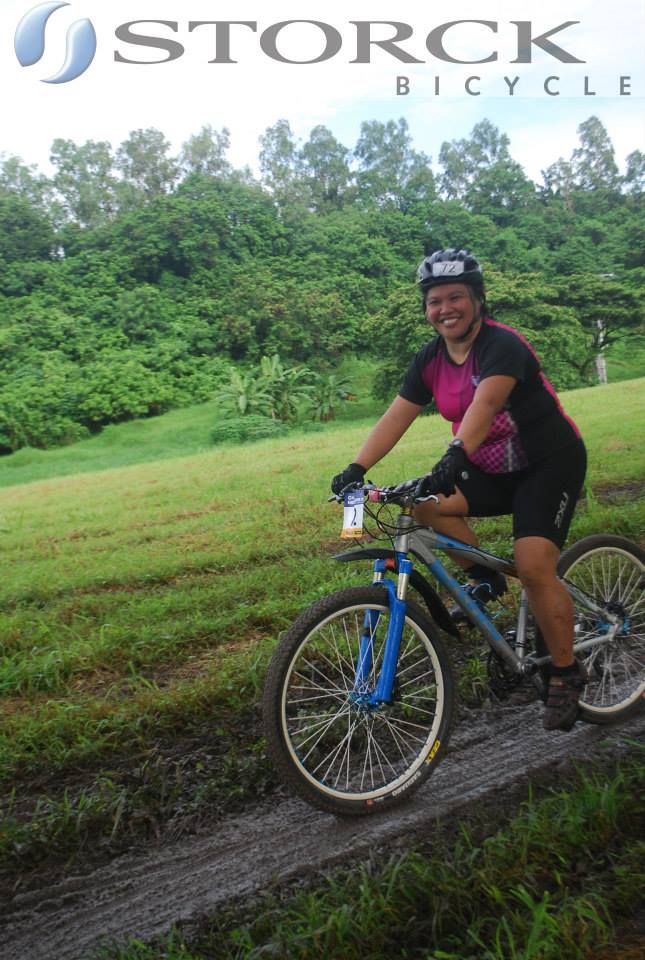 Based on the trail condition, I used GEAX tires (SAGUARO and AKA) that Atty. Goyo Larrazabal of Bike Town Cyclery gave me. According to Atty. Goyo, best combination to put the tires were GEAX Saguaro on front while AKA on rear, these combination didn't fail to impress me specially when I pedalled the muddiest area inside the Filinvest Trail. GEAX Saguaro got larger knobs and greater spaces than GEAX AKA, this made me keep moving on a muddy terrain.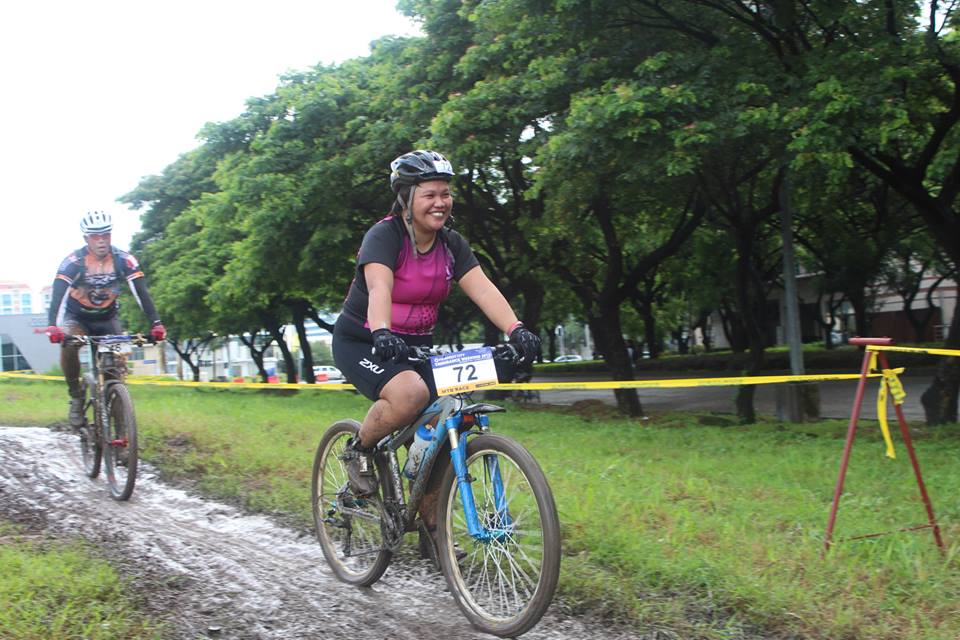 The trail was freaking hard! I stopped every two laps. I felt the mud was pulling my rear tire. Hirap potah! Thanks Earl for this shot!

After 6 or 7 laps, I stopped. Some of gears gave me sign to stop.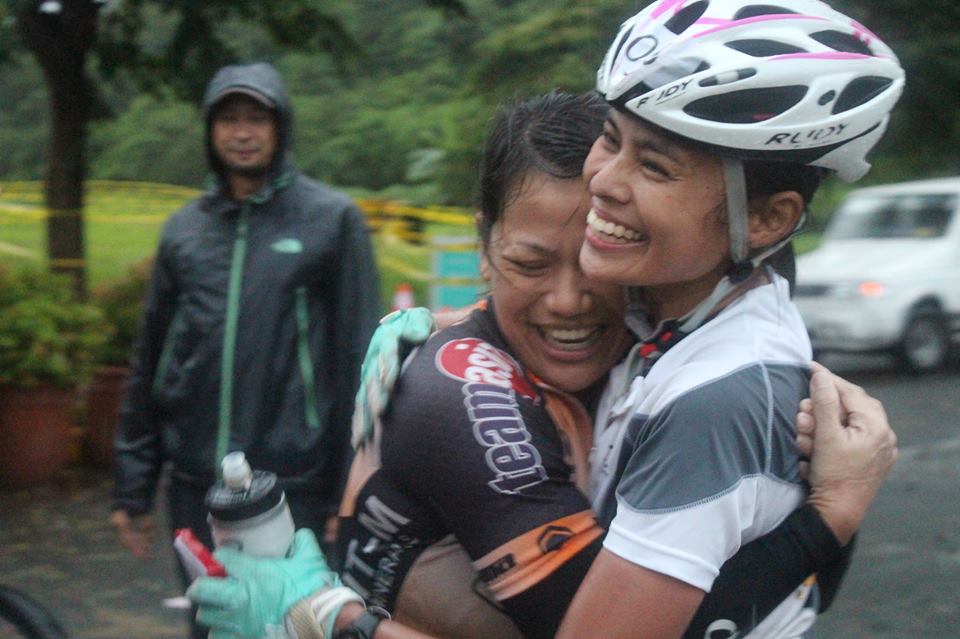 When I went home, I saw this picture of Ann and Marge hugged together. I cried. I know how hard it was. Congrats Whreachelle, Marge and Ann. Solid sa lakas!