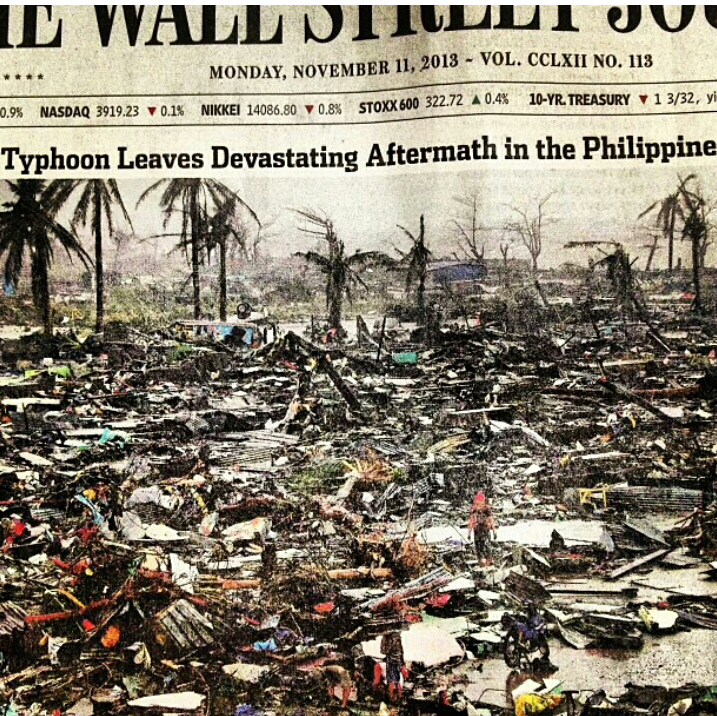 Last night, Rosario Juan whom I don't know personally except for being a Digital Marketing Superstar, tweeted and call the attention of bloggers to collate information on how to help the victims of Typhoon Yolanda.
Here's my share of collated information which came from reputable sources.
Text Donation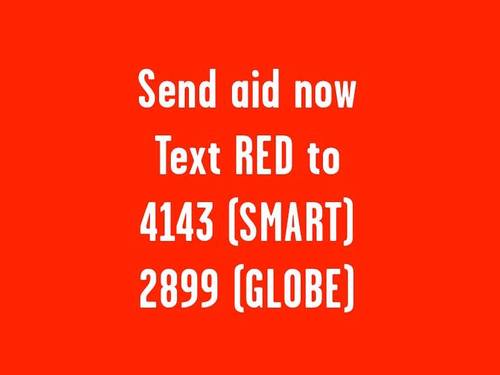 In my humble opinion, donating cash thru SMS is the fastest way to help. Type RED [amount] send to 4143 (Smart) or 2899 (Globe).
For Globe Subscriber, use GCash
Text DONATEAMOUNT4-digit M-PINREDCROSS to 2882
Google Person Finder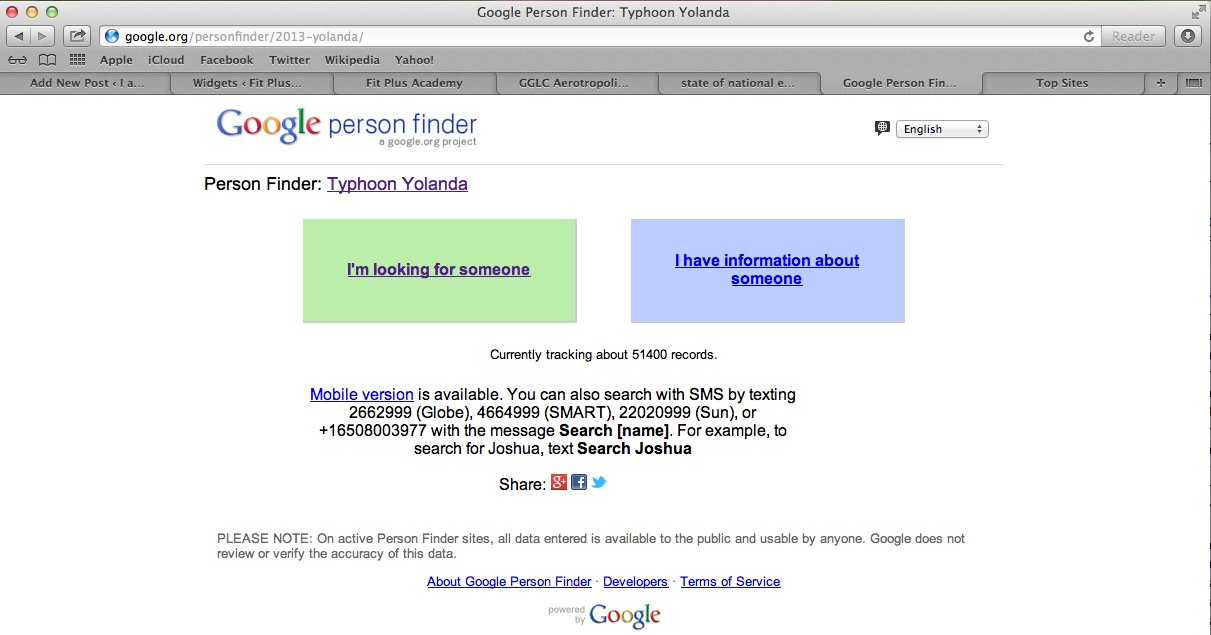 Hashtags


Insert the above listed hashtag to extend help.
Relief Donation Drop Off Points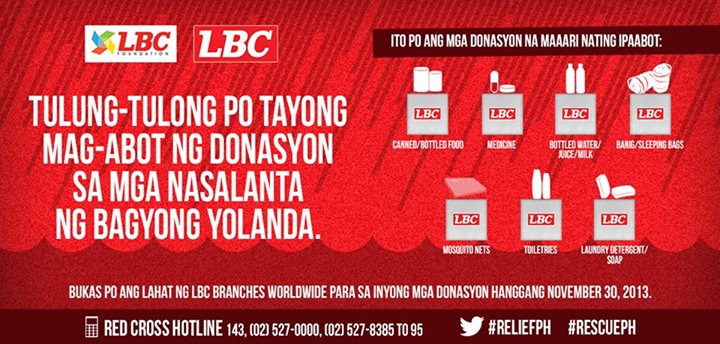 You can send all your donations in any LBC Express Branches and Drop Centers worldwide. LBC Express is shipping all kinds of donation for FREE.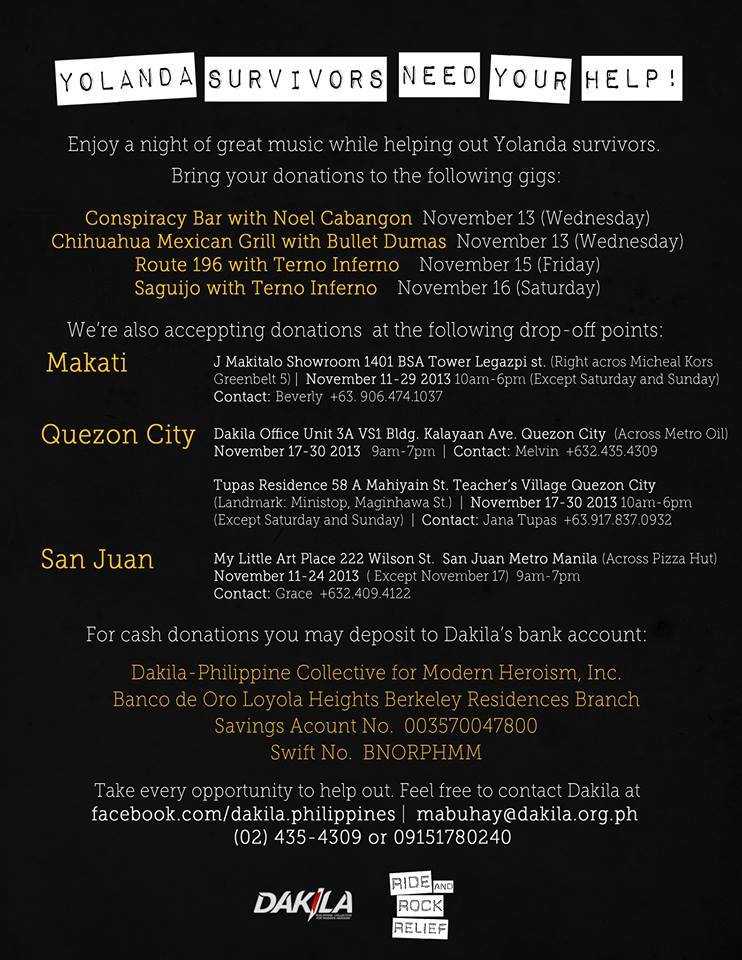 We've seen Bayanihan in all ways, we've seen traditional and digital way of helping. I hope that in my little way I have helped my fellow Filipinos in Visayas. God bless the Philippines.
I will continue to document everything.
Let's pray for the safety of everybody.
Please share this post.