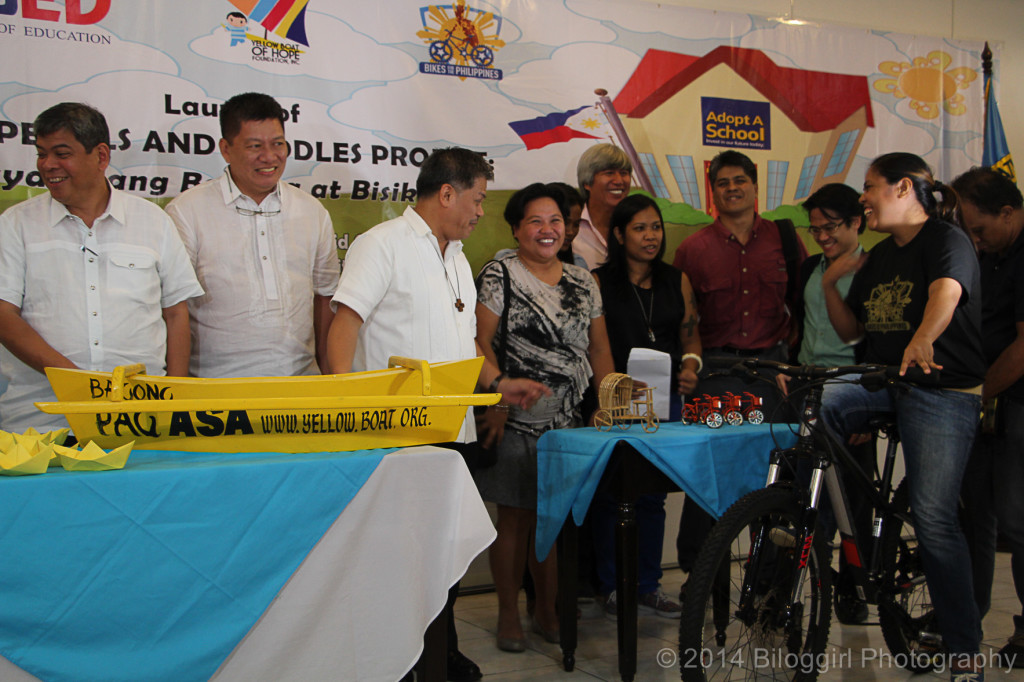 I finished my chores in the office and took a half-day leave to attend the invitation of DepEd to their press launch of "The Pedals and Paddles: Bayanihang Bangka at Bisikleta."
This project aimed to help provide an easier and faster way to go to school to children who are living in areas where transportation is not enough and hard to find. Children have seen walking long distances, cross the rivers or swim to the next island to go to school. These pressing problems of young learners lead them to lose interest and quit schooling.
The aim of the Pedals and Paddles Project is to ease the travel time of students through the distribution of boats and bicycles in communities that need them the most.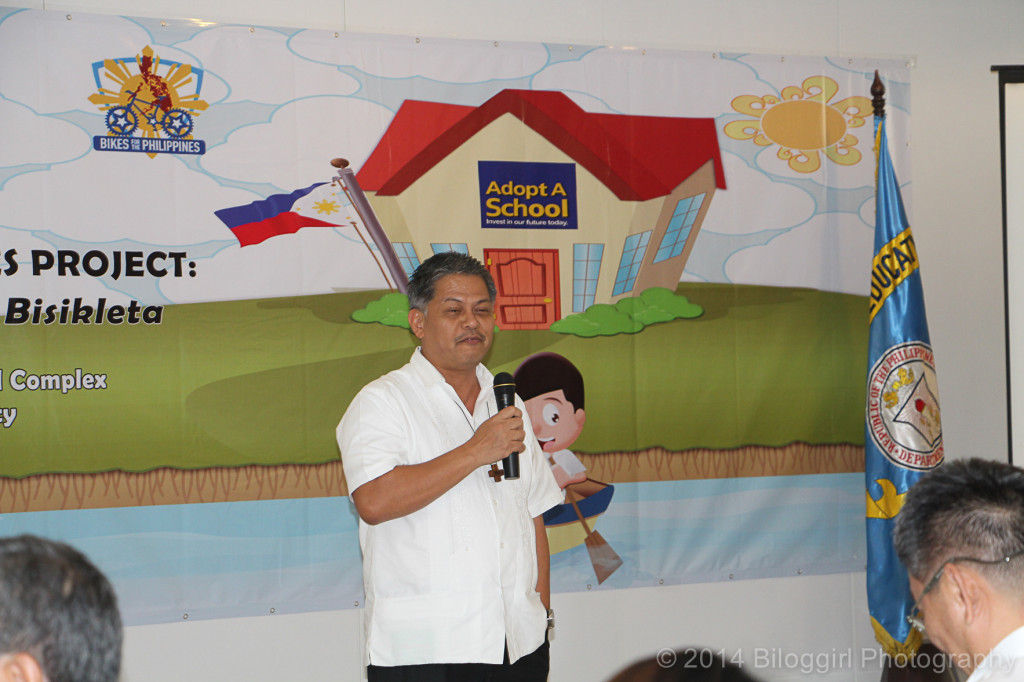 According to Sec. Br. Armin Luistro, "This is a simple project but it will touch many lives"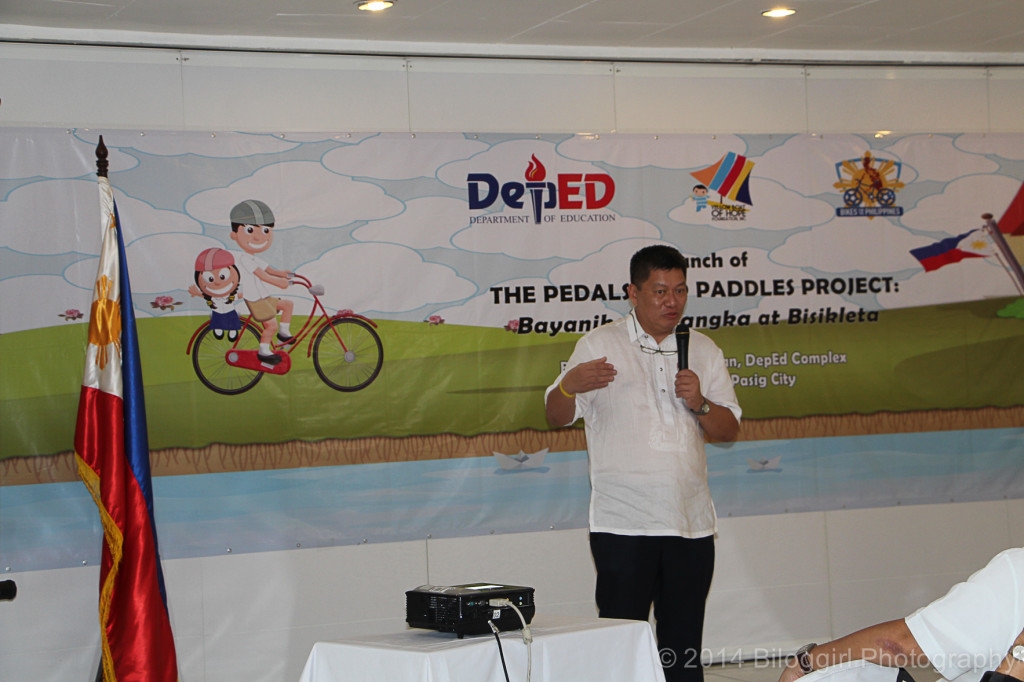 Yellow Boat of Hope Foundation Board Member Manny So said that they are giving boats to communities where young learners need to cross the river to go to school.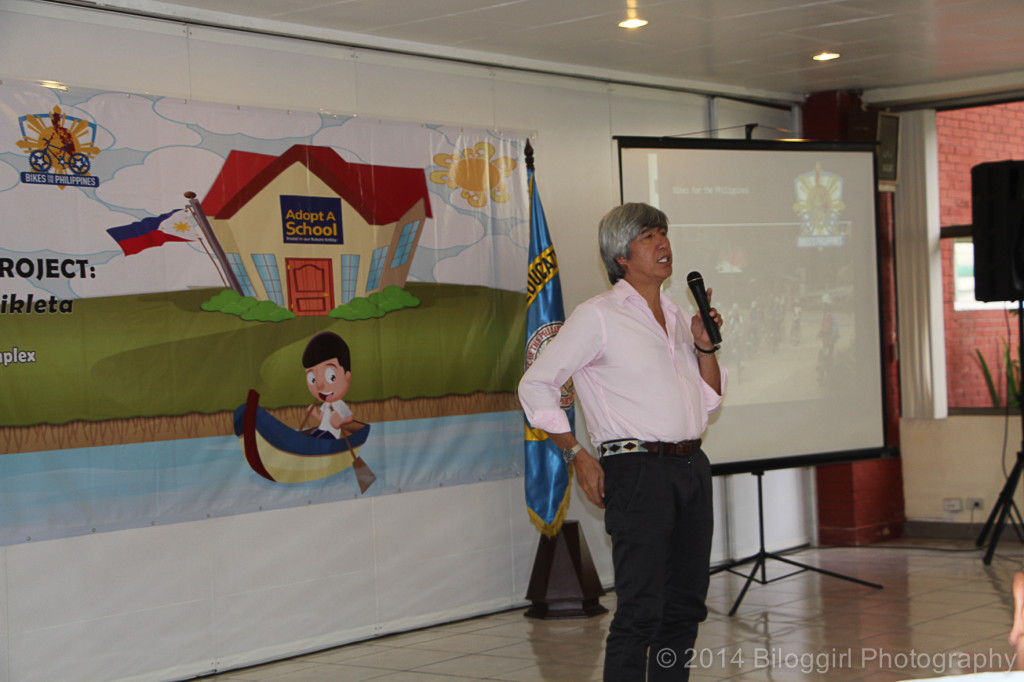 Bikes for the Philippines founder Joel Uichico discussed guidelines as to how to distribute bikes among students who walk 3 to 7 km. to go to school.

Bikes for the Philippines board member Athena Beltran-Mendoza, country's pride and former Downhill Mountain Bike Champion discussed the safety measures using bicycle.
Each boat costs Php10,000, while each bike costs Php2,000. Boats will be distributed to communities while the bikes will be given to students from Grades 7-12 and will come with an eight-day training module.
Donations for boats may be sent to the Yellow Boat of Hope Foundation, Inc., through their BDO account (Peso Acct. #003170-134579 and Dollar Acct. # 103170-148588), and online through PayPal. Meanwhile, donations for bikes may be sent to Bikes for the Philippines Foundation, Inc. through their BDO accounts (Peso Acct. #5420-128374 and Dollar Acct. #10-5420-128803). For check donations abroad, interested parties can send their donations to Bikes for the Philippines through the following address: Jo Grant, Bikes for the Philippines, Inc., 15 Amber Rd, Westminster, MA 01473.
For more information, please contact the Office of the Undersecretary for Partnerships and External Linkages at (+632) 633-7207, 638-8637, and 638-8639 or email the Adopt-A-School program at